In Shut Up Flower Boy Band, L sends a meaningful secret signal to Kim Ye Rim.
In the episode 16 of Shut Up Flower Boy Band broadcast on March 20th, 2012, a scene where L who has always treated Ye Rim coldly sent a secret signal to her was staged, attracting attention.
In the published photo, everybody is curious about the reason for different subtle reaction made by L who has always shown a indifferent attitude to Ye Rim.
In addition, the sudden shy appearance of Ye Rim who is actively confessed her feelings to L also making viewers paying attention to their relationship.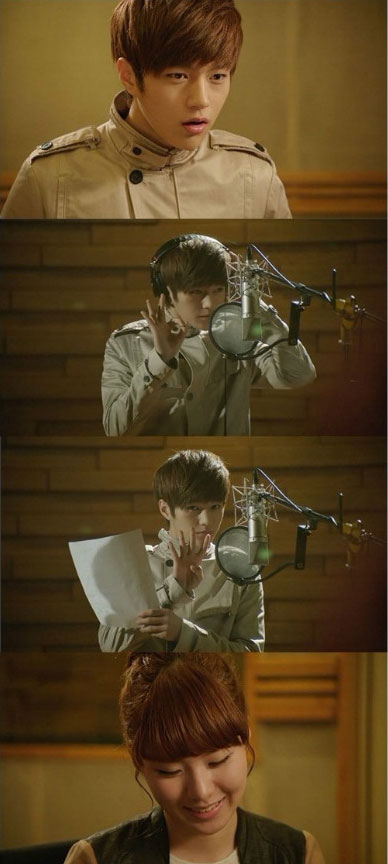 Netizens commented on the photos, "I received the secret code of L!" "What does 4 means?" "Even the fingers of L are beautiful," "Jealous of Kim Ye Rim," "That's the signal for me," "Unable to believe it's already last episode" and so on.