The stills of fresh kiss scene between Ku Hye Sun and Lee Chun Hee in SBS Wednesday and Thursday drama "Please Take Care of Us, Captain" was made public, and triggering a heated debate.
Released on January 31st, 2012, the photos are from the scene where Kang Dong Soo (Lee Chun Hee) is venting anger on Han Da Jin (Ku Hye Sun) because of Kim Yoon Sung (Ji Jin Hee), and then suddenly kisses her. The distinctive contrast between opposite expressions of panic and sincerity is under the spotlight.
In the shooting recently, Ku Hye Sun worryingly said, "Have no self-confident in kiss scene, but when actually in shooting, can immediately get into the mood and perform perfectly." Producer said, "The weather was cold, and the filming was hindered by ambient noise, but both actors is worthy of good senior actors, successfully shot a wonderful scene. In future will display the change that is surprising, so stay tuned."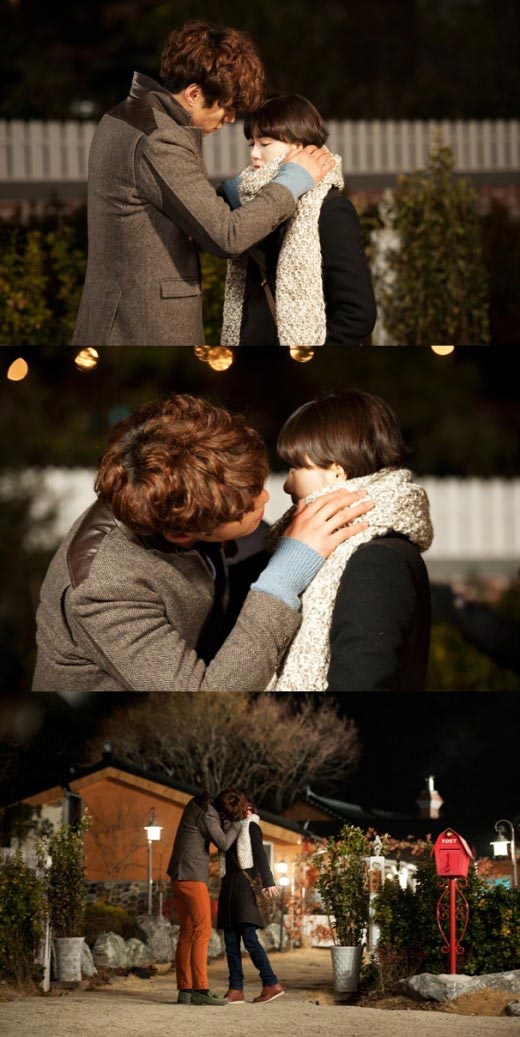 On the other hand, Take Care of Us, Captain is broadcast every Wednesday and Thursday at 21:55pm.
via Nate