The cry scene of Lee Dong Wook in KBS 2TV drama Wild Romance won critical acclaim.
In the episode 15 of Wild Romance broadcast on February 22nd, 2012, Dong Soo (Oh Man Suk) gets to know the fact that his wife (Hwang Sun Hee) destroyed the painting of Jong Hee (Jessica) due to jealousy. And Dong Soo deliberately asks Park Mu Yeol (Lee Dong Wook) to baseball room to assault him, and makes false statement about his criminal behaviors and actions to police.
Learned that the brother who is his most trusted person is a criminal, Mu Yeol is hit a blow, frustrated and in despair. Park Mu Yeol who can't believe the fact sheds tears.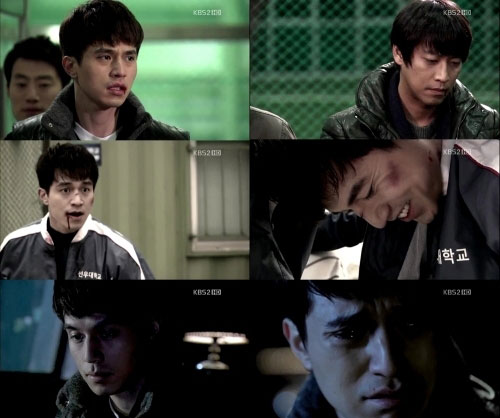 The audience said, "Completely into his crying scene," "The whole body really shivers, the heart really hurts," and so on.