Lee Dong Woook is getting rave reviews from the audience through his funny acting in KBS2 TV's new series Wild Romance that provokes laughter, and is designated as "king of expressions."
In the drama, Lee Dong Wook is acting the character of baseball player Park Moo Yul who has rough personality and irritable. He is talented and charming, but always stirs up trouble on and off the field, and is known as 'gangster that plays baseball," "stupid Moo Yul" and etc. Park Moo Yul not only is irascible and nervous, but is also slightly ignorant. Through abundant facial expressions, Lee Dong Wook portrays this personality vividly. Especially after meeting his opponent Yoon Eun Jae (played by Lee Si Young), Park Moo Yul starts to lead a miserable life, either by taking a beating frequently, or being attacked by Eun Jae with egg, and is also been locked up and beaten in the warehouse.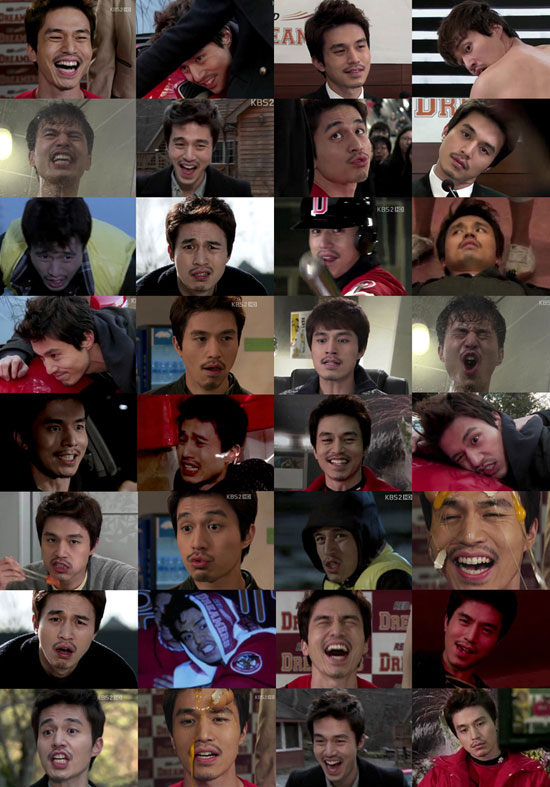 Facing with all kind of circumstances, Lee Dong Wook is responding with the feelings of scoff, angry and sincerity to Yoon Eun Jae's mocking, showing wonderful expression acting, adding laughter to the drama.
via Chosun