In the episode 8 of KBS drama Wild Romance that broadcast on January 26th, 2012, a set of stills that show the muscles of Lee Dong Wook was revealed, stirring the ardent desire for love among female audience.
In the scene, Park Moo Yul fantasies that he can appear with a handsome appearance in front of the ex-girlfriend Kang Dong Hee (played by SNSD's Jessica), and exercise hard in the gym. In the photos, the upper arms of Lee Dong Wook which are fair-skinned but full of strong muscles are exposed, really eye-catching.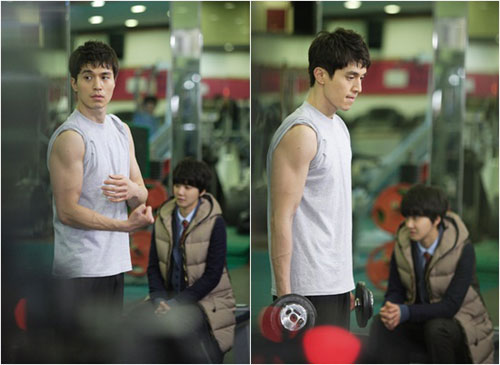 Currently in Wild Romance, the reunion of Moo Yul (Lee Dong Wook) and Dong Hee, and the confession of Eun Jae (Lee Si Young) to Moo Yul that "you're my destiny," led to a love triangle to officially start.