Lee Jang Woo is demonstrating gorgeous frenzy dance.
In the episode 3 of MBC Wednesday and Thursday drama "I Do I Do" broadcast on June 6th, 2012, Lee Jang Woo and Lim Soo Hyang are staging a frenzy dance.
An impressive clever and mischievous person Park Tae Kang (Lee Jang Woo) is controlling the stage with gorgeous dance at the venue of first dinner. Park Tae Kang is dancing to his heart's content on the stage with highly confident expression and dynamic body movements, and even grabs the arm of Na Ri (Lim Soo Hyang) to swing, showing a hysteria dancing.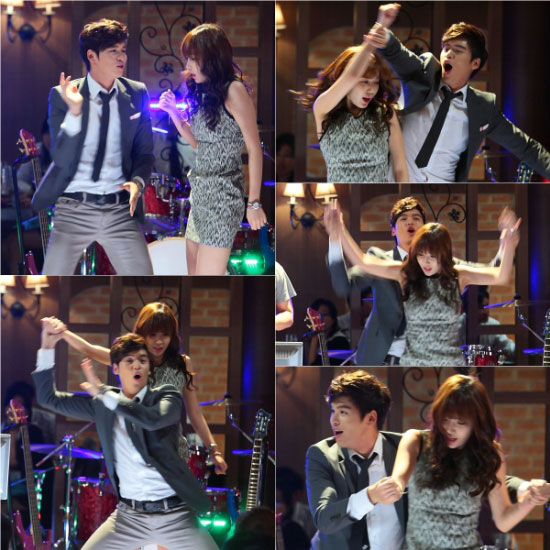 The scene is the first meeting of Tae Kang and Na Ri. Tae Kang who previously had a romantic and rude encounter with Hwang Ji An (Kim Sun Ah) is putting down the conflict with Hwang Ji Ah. What kind of complicated relationship will be formed by the turning point of first meeting between Tae Kang and Na Ri is gathering attention.
In addition, the scene of frenzy dance party of Lee Jang Woo was actually shot without accompaniment of music. Dancing passionately in front of over 50 persons, and the comedy instinct when immersing in the dancing naturally been portrayed, making people on the scene amazed.
An official of "I Do I Do" confidently said, "With the passage of time, Lee Jang Woo is shining in the filming. The direct charm of naive and straightforward Tae Kang, is making the scene full of laughter. The Tae Kang and Na Ri's A Midsummer Night's Dream dance party, is expected to give the audience a cool laughter, so stay tuned."
via bntnews