Actor Lee Jang Woo revealed the thoughts on filming bed scene with Kim Sun Ah.
Lee Jang Woo admitted his feelings of filming bed scene for the first time in MBC new drama "I Do I Do" on the MBC's "A Good Day" aired on June 11th, 2012.
He explained, "This was the first time I shot a sex scene, and also the first time rolled on the bed nakedly with an actress. Really very nervous. And there was using tape to cover, I didn't even know all of these." He added, "Sister Kim Sun Ah was especially experienced, so during filming, she guided me on how should I do."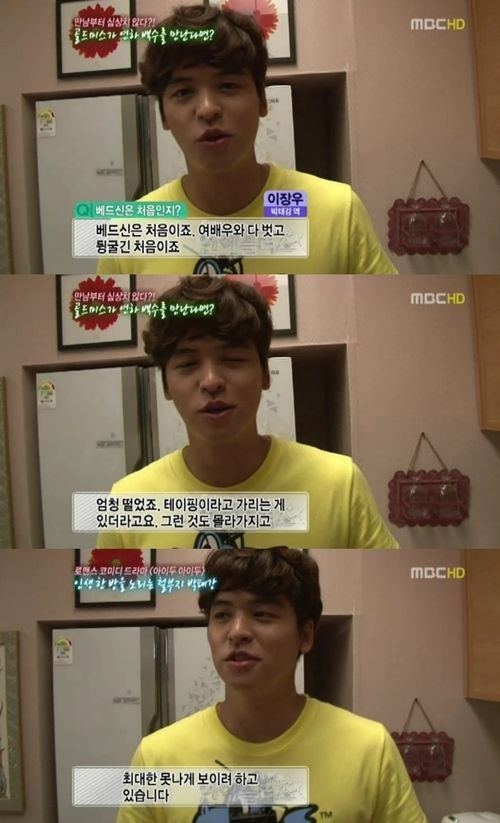 Lee Jang Woo is playing the role of Park Tae kang who overcome the limitation of been high school graduate to join the shoe company.
via Ilgan Sports