Actor Lee Kyu Han and actress Seo Yoo Jung is kissing after drinking a glass of soju.
A scene of Lee Kyu Han and Seo Yoo Jung kiss after they drunk drinking soju is appearing in SBS weekend drama If Tomorrow Comes broadcast on January 14th, 2012. In the drama, when Il Bong (Lee Kyu Han) laments about his life experience to Hyun Sook (Seo Yoo Jung) on the liquor table, the two kiss.
On the day of shooting, Lee Kyu Han and Seo Yoo Jung breathed affectionately, and eventually completed the scene with a gently touching lips.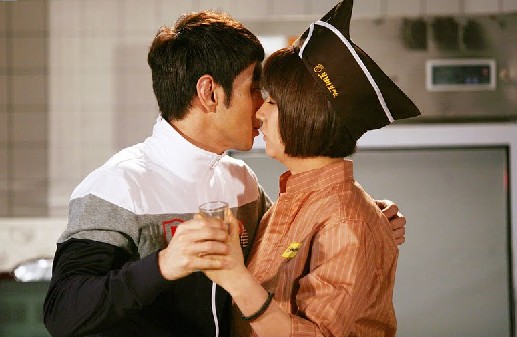 via Joongang Daily