The "innocent goddess" Lee Min Jung who is playing the role of hysterical female teacher Kil Da Ran in "Big" drama series unexpectedly opens the pant of Gong Yoo in school to look inside his pant. Her bold action is shocking many.
In the still cuts, Gong Yoo reveals the expression of the panic-stricken, and he seizes the hair of Lee Min Jung, raising the curiosity of the audience.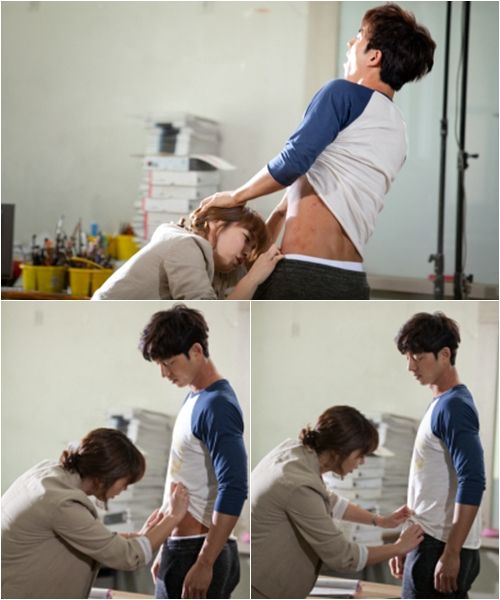 "Big" starring Gong Yoo, Lee Min Jung and Bae Suzy tells the love story of a man who is possessed by the spirit of adolescent boy and a carefree female teacher.