Korean actress Lee Min Jung has agreed to film the KBS 2TV Monday and Tuesday drama series "Big", playing the role of simple and innocent female teacher Kil Da Ran, who is in embarrassing state due to sudden change of mind by her engagement party. The 3 stills released on May 8th, 2012 show the fresh and lovely temperament and lively cheerful but foolish charm of Lee Min Jung respectively.
Through new drama "Big", Lee Min Jung is staging the scene of rushing toughly to snatch the bride's bouquet that was thrown at others, and laughing wildly after listening to the story of the broadcast, completely subverting the previous image of Lee Min Jung.
An official of drama 'Big" said, "Lee Min Jung is an actress who can bring happiness to people around her. She is not acting alone, but cooperates with co-stars and production team to complete the drama. Shin Won Ho who plays the role of Kang Kyung Joon and Lee Min Jung are taking care of each others like siblings, and the atmosphere is very warm and harmonious."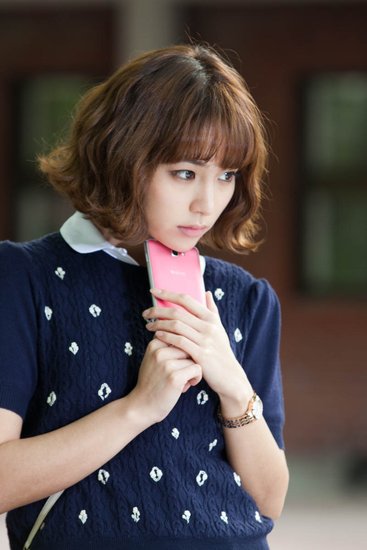 "Big" is telling the a series of funny and romantic love stories caused by a 18-year-old boy who turned 30-year-old adult overnight. The drama succeeds "Love Rain" to debut in June.