Actress Lee Min Jung is changing into various identities from cleaner to secret rummager in one day.
Lee Min Jung was recently showing her unique image through a CF video for a contact lens brand, attracting people's attention.
In the morning, she is a cleaner who wore a headscarf on the head and held a mop, then she become jogging girl with a headset in ear, and then she turned into a deliveryman with a helmet, and finally become a rummager who rushes everywhere to resolve things. Especially that she disguised as a man by taking off her femininity after becoming the rummager is attracting attention. The most important thing is that during the four transformation, there is no awkward feeling at all, really amazing.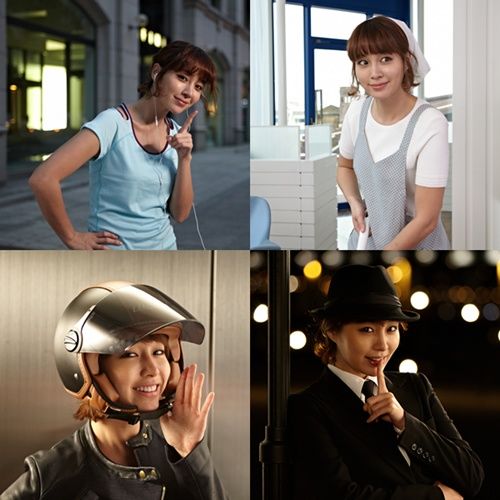 The handsome day displayed by Lee Min Jung and the secret of amazing transformation will be shown int he CF video published at the end of the month.
Lee Min Jung is currently starring in KBS2 drama "Big".