In the episode 3 of KBS 2TV drama "Big" aired on June 11th, 2012, Jang Ma Ri (Miss A's Suzy) returns from United States to search for Kang Kyung Joon (Gong Yoo). The debut of Jang Ma Ri makes the atmosphere between Kil Da Ran (Lee Min Jung) and Kang Kyung Joon suddenly become tricky.
The duel of different style of fashion by Lee Min Jung and Suzy in the drama also provided another scenic attraction for the viewers. In the drama, Lee Min Jung who is playing the role of innocent teacher Kil Da Ran is wearing a simple milky white chiffon shirt, or is wearing a skirt and cardigan printed with pattern, the style of dressing is sweet and dignified, interpreting the model of working female dressing that is both functional and fashionable. On the other hand, 4-dimensional girl Suzy who has carefree and rash personality is wearing light-colored skirt, translucent shirt with geometric pattern and unique accessories, creating an exaggerated "four dimensional fashion", attracting everyone's attention.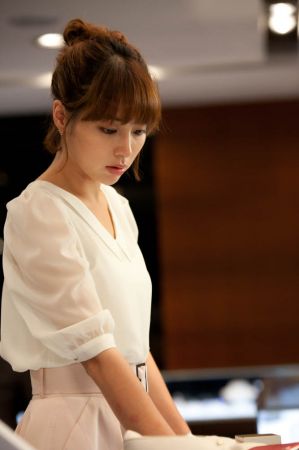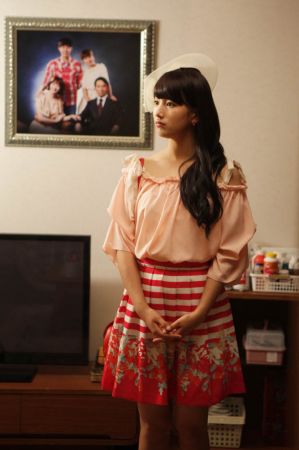 Although the two are playing completely different roles with completely different style of fashion, but both Lee Min Jung and Suzy still become the "dream following" of female audience, and the girls who are seductive to male viewers.
The main love line of "Big" is increasingly clear, which makes the fashion duel between female teacher Kil Da Ran in her twenties who is simple and honest but not annoying and teenager Jang Mari who is shrewd and lively even more intense.