The photos of Kara's Kang Ji Young and Lee Min wearing lovers' clothes where they look just like couple passionately in love is attracting everyone's attention.
On January 12th, 2012, in a bulletin board, a photo was uploaded with the title of Lee Min Ki and Kang Ji Young looked abnormal, can't be they're in love?" Lee Min Ki put his hand over the shoulder of Kang Ji Young, looking very shy. They looked just like couple in love.
Everybody was talking about "are the two persons in relationship?" "The pair of attractive man and woman" and "Lee Min Ki is shooting Shut Up Flower Boy Band," and other responses.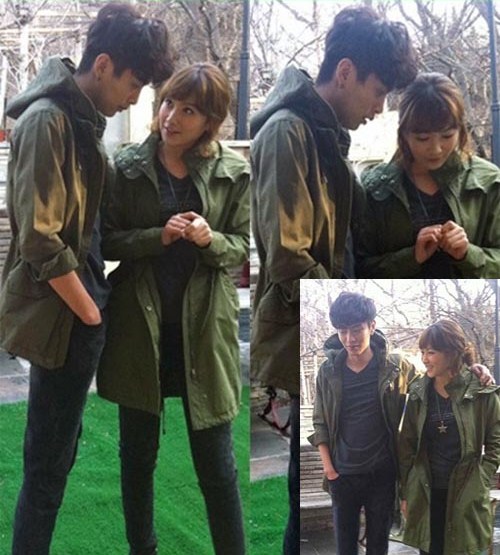 The staff of tvN's Shut Up Flower Boy Band said, "Lee Min Ki is starring in the drama, but Kang Ji young is not. The photos circulated on the web is the CF they shot for a brand."
via Nate