Actor Lee Sang Woo is winning the hearts of woman through pine tree-like love in MBC weekend drama "Banquet of the Gods".
Lee Sang Woo is playing the role of Kim Do Yoon whose heart for Go Joon Young (played by Sung Yuri) is always the same and quietly guards her behind her in "Banquet of the Gods" which scheduled to end at May 20th, 2012.
Because of Lee Sang Woo has been showing never changing true heart for Sung Yuri regardless of suffering circumstances, so the viewers are giving enthusiastic support and praise.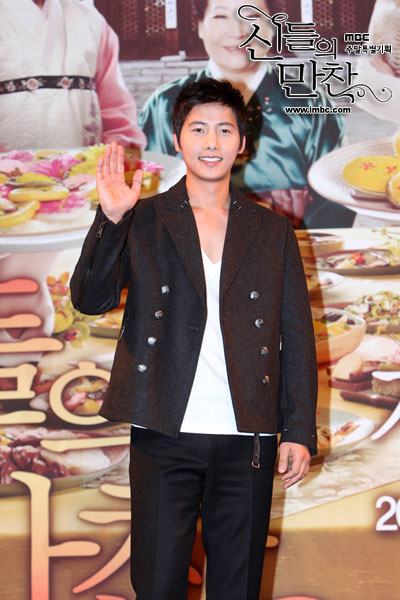 In fact, the praise for Lee Sang Woo has been continuous on the message board of the drama series. Most audience praised, "The stable acting of Lee Sang Woo made Kim Do Yoon shined even more" and so on.
The fact that Lee Sang Woo impressed the hearts of female audience also attracted the attention of advertising industry. The likability for "pine tree-like love and warm man Lee Sang Woo" in CF has increased. The official of management agency, Bae Sung Eun, said on May 14th, 2012, "Lee Sang Woo won the love of many people through the role of "Kim Do Yoon in 'Banquet of the Gods', and he has received many proposals from advertising industry. Currently reviewing the CF proposals received before the end of the drfama, will sign contract in the next few days."
Lee Sang Woo said through management agecy, "I'm current working hard in filming, I will do my utmost until the end."
via Yahoo!