The image of actor Lee Dong Wook and Lee Si Young look like a male-male couple immediately caught the attention of fans.
More stills of Lee Dong Wook and Lee Si Young who are playing the roles of Park Mu Yul and Yoo Eun Jae in Wild Romance, a drama that tells the love story between a man who is violence and ignorant, and a woman who is even more violence and ignorant, have been made public.
In the released photos, Lee Si Young is showing the image of tomboy when she is in short hair, matching with a black coat with a tie. Coupled with a sports shoe, she gives a handy fashion sense.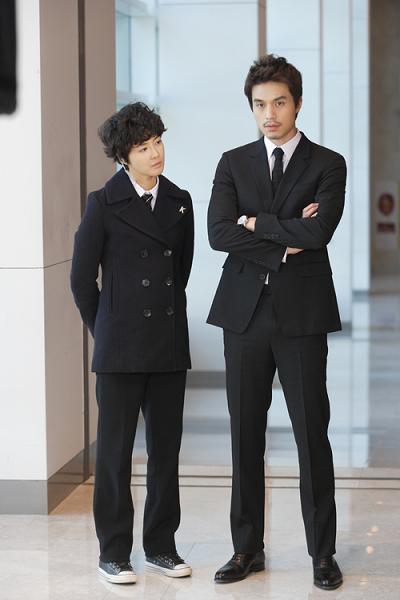 On the other hand, Lee Dong Wook wants to show his superior charm and sexy male beauty. Lee Si Young who previously always displays her feminine beauty is exceptional this time, and both of them becomes the strongest male-male couple. Everybody is looking forward to what funny story will happen on this unique couple in the drama.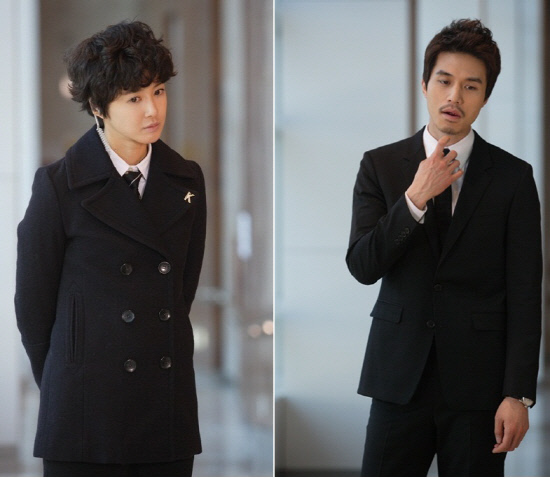 Wild Romance debuts on January 4th, 2012.