On December 29th, 2011, a relevant personnel of producer said that Lee Si Young who plays the role of Yoo Eun Jae, a bodyguard who used to be judo contestant, disclosed publicly her childhood photos due to the need of script for KBS2's Wild Romance which set to premiere on January 4th, 2012, showing her devotion to the role and the drama.
Lee Si Young has been a topic of discussion before the premiere of drama due to her unprecedented transformation by appearing short curly bomb hairstyle.
In the photos made public, Lee Si Young was wearing short to play with friends and sang on the welcome reception party in school, looks really cute.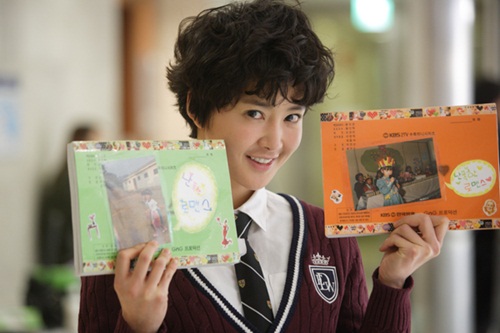 Lee Si Young said, "I feel that Yoo Eun Jae is very similar to me when I was small. In order for me to play the role better, I decide to bring out my childhood photos."
via Nate