Junior boxer Li Si Young engages on a light hit on street hooligan, and has shown the charisma of maritime policewoman in her actions. Lee Si Young plays character of coast guard officer Lee Soo Yoon with easy going personality in the upcoming KBS2 TV Monday and Tuesday drama Poseidon premiered on September 19th, 2011.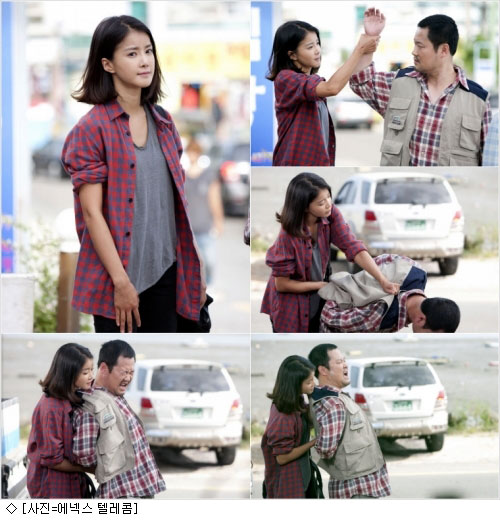 Lee Si Young who used to practice boxing displays the competency and righteous sense of coast guard through her perfectly through the action scene. Facing with a strong man, her nimble and agile actions also caused audience to be full of expectation for the action scenes in the show.
To play the role in the drama, Lee Si Young begins to train and exercise before the shooting started, and even study the coast coast foundation course – artificial respiration and swimming, etc, to ensure that she is fully prepared.
At the recent Poseidon production press conference, she said: "I ​​am also preparing the action scene at home, will show to everyone the action scene that does not lose to male actor." The action scenes of Lee Si Young is worth looking forward to.
Poseidon is the first drama that uses the coast guard's unsolved incident investigation team as source material, and the TV series portrays the heroic struggle of maritime police in order to solve crime on the ocean.