On the filming set of Channel A's Color of Woman at December 3rd, 2011, the sexy smile and eyes' expression with artistic conception was attracting everyone's attention.
The look of she looking at Shim Ji Ho while holding a red wine, was an elegant charm.
Lee Soo Kyung said, "Frankly, it's never act in the scene to boldly seducing and tempting." The unusual transform of Lee Soo Kyung into "seductive girl" severely shaken the men's heart.
Especially the perfect acting of Lee Soo Kyung on the day of shooting made all the staff crews immersed into enthusiasm of watching.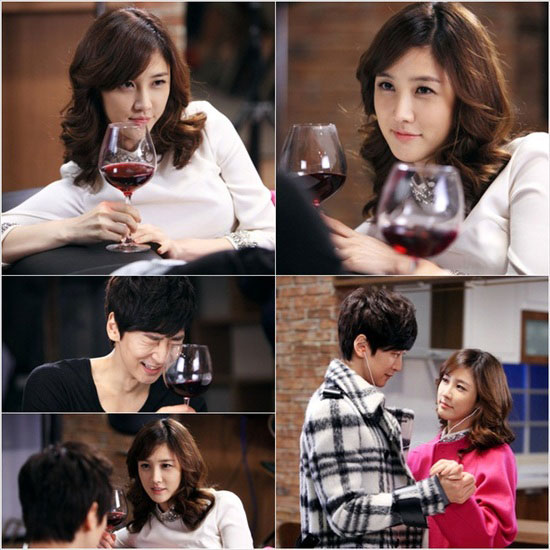 Production company said: "The cheerful personality Lee Soo Kyung is the main contributor to the lively atmosphere on the set. The four lead actors of Yoon So Yi, Jae Hee, Lee Soo Kyung and Shim Ji Ho have always adjusting the atmosphere. Because of the happy atmosphere the filming of the drama is even more perfect."
Color of Woman is a story about fierce competition and bold romance of two women.
via Chosun