MBC's "Lights and Shadows" remained at the top position of Monday and Tuesday drama series despite the strong offensive by new SBS drama "The Chaser".
According to statistics of AGB Nielson Media Research, episode 53 of "Lights and Shadows" aired on May 28th, 2012 recorded the viewership rating of 2.3%. Although it's a drop of 1.2% from last episode, but it held onto the ratings champion position under the circumstance of premiere of SBS new drama "The Chaser". Although it has been leading in terms of viewership ratings, but "Lights and Shadows" shouldn't taken rivals lightly. Recently, the slightly conventional plot and the crises faced by Kang Ki Tae (Ahn Jae Wook) have been criticized by audience, and the offensive by other dramas will become more intense.
"The Chaser" which premiered on May 28th, 2012 has been full of tension since episode 1, and the performance of the actors in the drama have been praised. In addition, from June 4th, 2012, KBS2 drama "Big" will join the ratings war. The drama is the project of famous screenwriter Hong Sisters, and also gathered Gong Yoo, Lee Min Jung, Suzy and a number of stars, and is expected to attract a large number of viewers.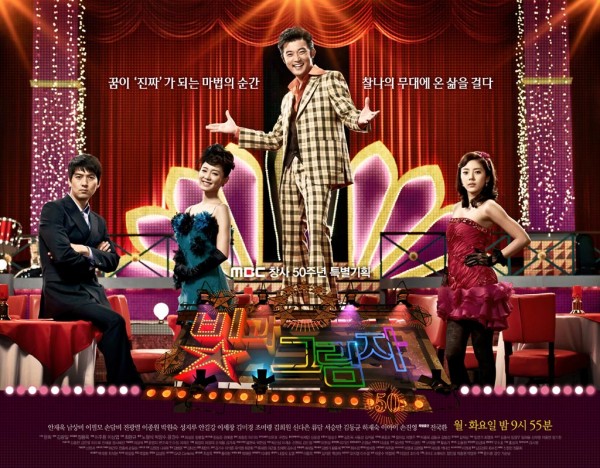 Whether "Lights and Shadows" can continue to maintain the first in competition with new dramas have been under the spotlight.