Ahn Jae Wook, the "acting hawker" that travels all over the country.
Ahn Jae Woo made public the interesting things that happened when he shot the drama series.
To be able to adapt to the background of 1970s era, the production team of Lights and Shadows kept wandering all over the country shooting venues. The moving distance can hit a staggering 1,500 km in a week. Not only in Seoul, but also moves around filming sets in Hapcheon, Suncheon, Gunsan-si, Changnyeong, Gyeongju-si, Yongin and other places throughout the countries.
On this point, Ahn Jae Wook who was talking and joking with actors on the set said, "Last week after shooting on non-local location, as the agent was too sleepy, so I personally drove, initially just thought of just a temporary replacement, but looking at his tiredness till sleeping, could not bear to wake him up, so I continued to drive. In the midway if not because of having to enter rest area to refuel, I almost wanted to drive to Seoul." Ahn Jae Wook revealed this interesting happening with his characteristic eloquence was resonating among actors and staff crews, causing to laugh.
In this regard, the official of the Ahn's company said, "Overnight shooting and long distance transition of sets have made actors and staff crews suffered due to decline in physical ability. In this situation, Ahn Jae Wook took the lead by example to help the staffs. Mutually helping each others in a home-like atmosphere , this sort of thing is everywhere."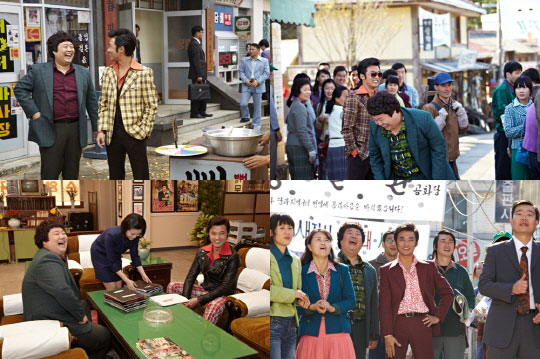 via khan.co.kr