Your Rating
The 1st original sound track (OST) for TV Chosun drama series Hanbando (Korean Peninsula) is released on February 6th, 2012, the day the drama series made its debut. Hanbando OST Part 1 contains two tracks which comprised of two songs sang by two different groups.
The second track for Hanbando OST Part 1 has the name of Love Like The Sun.
The song of Love Like The Sun is sang by The Deep Song (더 딥 송), a South Korean group.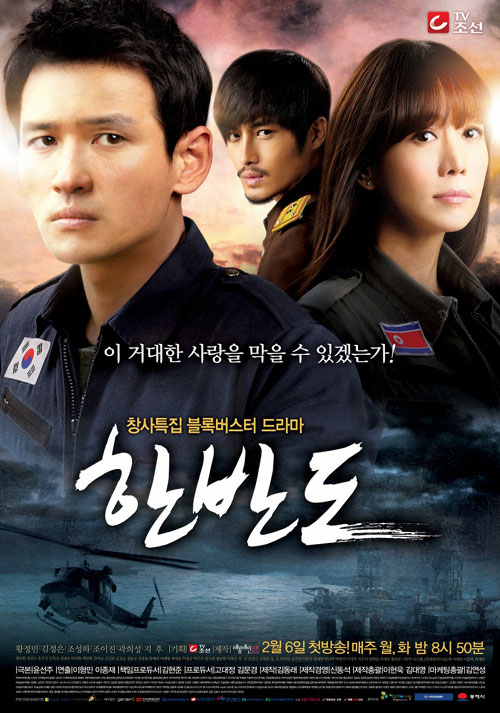 Hanbando (한반도) OST Part 1 Track List
The Shadow of the Sun (태양의 그림자) – M.C the MAX
Love Like The Sun – The Deep Song
Listen to Love Like The Sun at YouTube.
Love Like The Sun Lyric
너는 내가 두렵니 차갑게만 보이니
나 가끔씩 거울을 봐 열정이 없어
웃음은 독약과 같아서
슬픔 또한 내겐 부담이 되서 그래서
운 대로 사는 나 표정까지 반듯해
난 받은 만큼 돌려줘 실수도 없어
니 앞에 난 내가 아니야
니가 여는 문 앞에 숨어 있어
Don't cry again. Don't fly away
Fly away. you make me hurt
You don't Cry again. Don't fly away
Fly away. you make me hurt
(x3)
Love Like The Sun Lyric Romanization
neoneun nae-ga duryeomni cha-gab-geman boini
na kakkeumsshik keou-reul bwah yeol-jeon-gi eop-seo
useumeun dokyakkwah kataseo
seulpeum ttohan nae-gen budami dwehseo keuraeseo
un daero saneun na pyojeongkkaji ban-deuthae
nan badeun mankeum dollyeojwo shil-sudo eop-seo
ni ape nan nae-ga aniya
ni-ga yeoneun mun ape sumeo isseo
Don't cry aga-in. Don't fly away
Fly away. you ma-ge me hurt
You don't Cry aga-in. Don't fly away
Fly away. you ma-ge me hurt
(x3)