The love story of Shin Ha Kyun and Choi Jung Won in Brain is expected to have a happy ending.
Shin Ha Kyun and Choi Jung Won are starring in KBS2 TV Monday and Tuesday drama "Brain" as leading male and female characters respectively, and together with Jo Dong Hyuk, they engage in a love triangle. Currently, although there are only two episodes remaining from the end of the drama, but their relationship is still tepid, and the audience is very anxious.
According to official related to the TV series, "Production team does not intend to arrange a big surprise turn in the love story of the hero and heroine in the drama. But the long courtship of Shin Ha Kyun and Choi Jung Won will continue until the last episode, continuing to test the patience of viewers."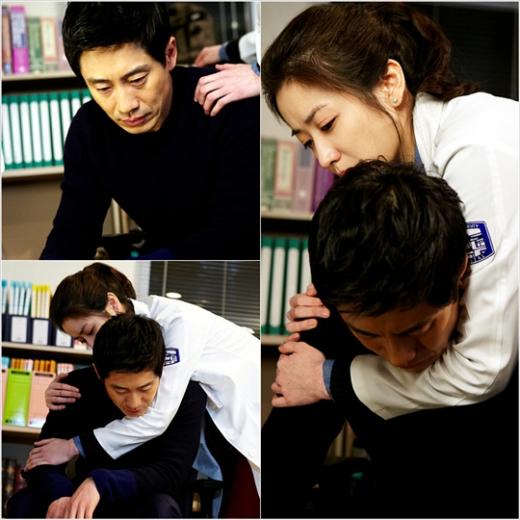 Related personnel revealed, "Although Brain portrays realistically the cold-blooded image of an ambitious man, but on the plot related to love, the story will not deviate from the expectations of the audience, so they will not separate." Brain has gained increasingly higher ratings after the end of SBS's "A Thousand Days' Promise," becoming the most popular Monday and Tuesday drama series. Shin Ha Kyun has even won the Daesang Awards through the drama.
Brain airs its last two episodes on January 16th and 17th of 2012.
via Joongang Daily