After the end of broadcast of Love Rain episode 2, the drama continues to win rave reviews from the audience.
The audience rating for the episode 1 of Love Rain broadcast on March 26th, 2012 is only 5.8%, lower than expected. The disastrous ratings of Love Rain continue the single-digit ratings of its preceding drama, and is a big blow in view of ratings that exceeding 20% achieved by competing drama broadcast at the same time slot.
But the situation may change after episode 3. On SNS (Social Networking Site) and community forums, the praises have been more than criticism. The beautiful imagery of Yoon SukHo and sentimental plot slowly infiltrating the heart of viewers who is tired of rapid storytelling.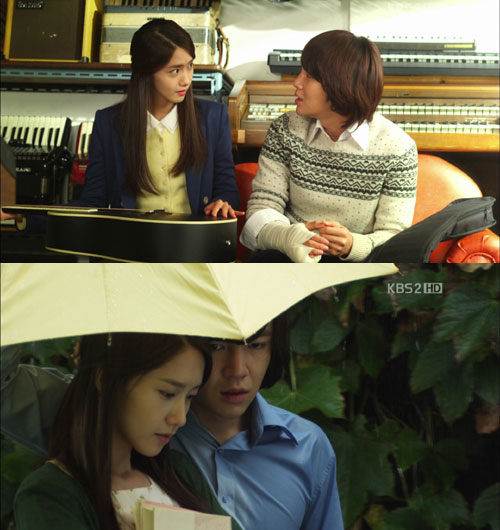 On SNS, netizens commented, "The scene is beautiful, the story is sad," "Can't wait until next week," "Drama is an inspiration to young people," "Want to meet with innocent man like In Ha," "It's funny" and so on.
In addition, audience also cheers and supports the stable acting of Yoona and Yuri of SBS' Fashion King who both belongs to same SNSD group.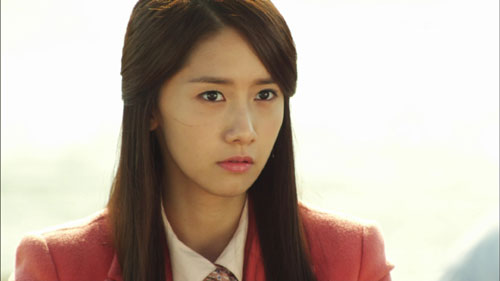 On the bulletin board of Love Rain, netizens commented, "The rediscovery of Yuna," "Looks like a 'classic' movie, do it very well," "Could feel the potential of Yuna," "Seems to saw Romeo and Juliet," and so, generally showering positive responses.
Meanwhile, on episode 2 of Love Rain broadcast on March 27th, 2012, Kim Si Hoo confesses his feelings to Yoona.
via Chosun