The sudden confession by Ji Hyun Woo in public that he really likes Yoo In Na was making all people including Yoo In Na on the scene panic-stricken.
On the evening of June 7th, 2012, the tvN drama "Queen In-Hyun's Man" grand final fans meet was held at Yeongdeungpo CGV theater in Seoul. At the scene, Ji Hyun Woo sudden confessed, "Want to confess before the fans of our drama, I really like Yoo In Na. Hope you will support us," surprising everyone present.
The original schedule of the activity was to watch the final episode of "Queen In-Hyun's Man" with the fans, followed by cake-cutting ceremony and interaction with fans. But because of the sudden action by Ji Hyun Woo, after watching the final episode with fans, everyone left the scene, all schedules was cancelled.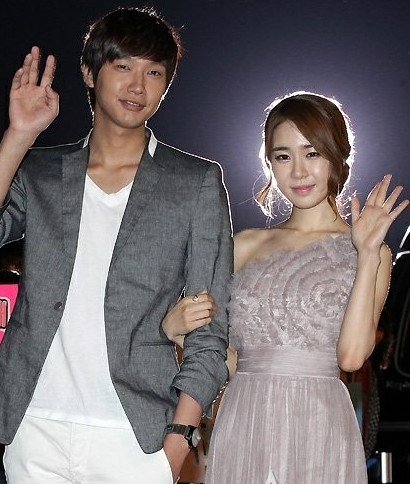 The management agency of Ji Hyun Woo said, "The actual atmosphere at that time was not the same with rumor. Ji Hyun Woo is completely immersed into his role, so this many be action he personally took unwittingly. Now Ji Hyun Woo has returned home, we need to first listen to the thought of Ji Hyun Woo, then could only announce our position on the morning of 8th."
Yoo In Na's management agency said, "About this matter we have nothing to say, need to understand the actual situation through our assistant at the scene, then only announce our position in tomorrow afternoon."
Besides, Ji Hyun Woo and Yoo In Na who are starring in "Queen In-Hyun's Man" began to have rumor circulating not long after the drama began airing, and was once suspected as false thing becomes true.