The fifth part of OST (original soundtrack) for Korean drama Poseidon is sang by Korean actress Navi (나비). The song title is "Maybe It's A Dream" (꿈일지도 몰라), and has also been translated as "Might Be a Dream."
The "Maybe It's A Dream" (꿈일지도 몰라) is released on November 1st, 2011, and is a song that composed and written by Navi herself. The song lyrics tell the sad story of a woman who is in state of disbelief even though her lover has left her. She tries to convince herself that she must be dreaming, and begs him to return like nothing had happened. The lyric which read "I can still see you lingering before me, the tears keep flowing, my heart is breaking, I'm completely broken and all alone, You, I want to love you only alone, like nothing happened", is especially tug at the heartstrings.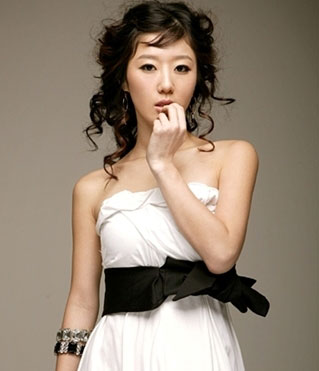 Poseidon OST Part 5 Track List
Maybe It's A Dream (꿈일지도 몰라) – Navi
Maybe It's A Dream (꿈일지도 몰라) – Instrumental
Listen to Maybe It's A Dream (꿈일지도 몰라) at YouTube.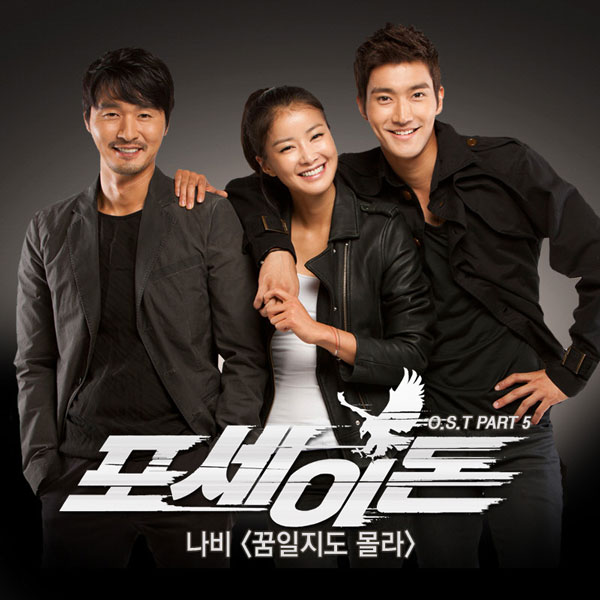 Maybe It's A Dream (꿈일지도 몰라) Lyric with Romanization Pronunciation
아른아른 거려서 꿈일지도 몰라서
areunareun georyeoseo kkumiljido mollaseo
자꾸자꾸 눈물만
jakkujakku nunmulman
맘이 많이 아파서 나만 혼자 슬퍼져
mami manhi apaseo naman honja seulpeojyeo
그 날밤 니가 내게 준 장미처럼
geu nalbam niga naege jun jangmicheoreom
가슴이 온통 다 시들었잖아
gaseumi ontong da sideureotjanha
이제 난 아무것도 하나도 가진게 없어
ije nan amugeotdo hanado gajinge eobseo
너를 사랑해 말하고 싶어
neoreul saranghae malhago sipeo
니 품에 안기고 싶어
ni pume angigo sipeo
미칠듯이 행복했잖아
michildeusi haengbokhaetjanha
죽을만큼 좋았잖아
jugeulmankeum johatjanha
그대 한사람 오직 한사람
geudae hansaram ojik hansaram
사랑하고 싶어
saranghago sipeo
아무일도 없었던 것처럼
amuildo eobseotdeon geotcheoreom
하루종일 정신나간 사람처럼
harujongil jeongsinnagan saramcheoreom
울다가 웃다가 또 니 이름불러
uldaga utdaga tto ni ireumbulleo
이제 난 아무것도 하나도 가진게 없어
ije nan amugeotdo hanado gajinge eobseo
너를 사랑해 말하고 싶어
neoreul saranghae malhago sipeo
니 품에 안기고 싶어
ni pume angigo sipeo
미칠듯이 행복했잖아
michildeusi haengbokhaetjanha
죽을만큼 좋았잖아
jugeulmankeum johatjanha
그대 한사람 오직 한사람
geudae hansaram ojik hansaram
사랑하고 싶어
saranghago sipeo
아무일도 없었던 걸
amuildo eobseotdeon geol
오늘도 간절히 너를 위해 기도해
oneuldo ganjeolhi neoreul wihae gidohae
돌아오기를 제발 돌아와
doraogireul jebal dorawa
너를 사랑해 너만 사랑해
neoreul saranghae neoman saranghae
너 없인 못살아
neo eobsin mossara
다시 나를 사랑해줘
dasi nareul saranghaejwo
아무일도 없었던 것처럼
amuildo eobseotdeon geotcheoreom
꼭 돌아와줘
kkok dorawajwo
Maybe It's A Dream (꿈일지도 몰라) Lyric English Translation
아른아른 거려서 꿈일지도 몰라서
Because it keeps flickering, so maybe it's a dream
자꾸자꾸 눈물만
The tears keep flowing
맘이 많이 아파서 나만 혼자 슬퍼져
My heart is breaking, I am sad by myself
그 날밤 니가 내게 준 장미처럼
Like the rose you gave me that night
가슴이 온통 다 시들었잖아
My heart is completely aged
이제 난 아무것도 하나도 가진게 없어
Now I have nothing, not even a single thing
너를 사랑해 말하고 싶어
I want to tell you that I love you
니 품에 안기고 싶어
I want to be cuddled by your arms
미칠듯이 행복했잖아
We were crazily happy
죽을만큼 좋았잖아
It's good enough to be able to die
그대 한사람 오직 한사람
You, one person, the only person
사랑하고 싶어
I want to love you
아무일도 없었던 것처럼
Like nothing has ever happened
하루종일 정신나간 사람처럼
All day, like an insane person
울다가 웃다가 또 니 이름불러
I smile through tears and call out your name
이제 난 아무것도 하나도 가진게 없어
Now I have nothing, not even a single thing
너를 사랑해 말하고 싶어
I want to tell you that I love you
니 품에 안기고 싶어
I want to be cuddled by your arms
미칠듯이 행복했잖아
We were crazily happy
죽을만큼 좋았잖아
It's good enough to be able to die
그대 한사람 오직 한사람
You, one person, the only person
사랑하고 싶어
I want to love you
아무일도 없었던 걸
Nothing has ever happened
오늘도 간절히 너를 위해 기도해
Today, I sincerely pray for you again
돌아오기를 제발 돌아와
I pray that you will come back, please come back
너를 사랑해 너만 사랑해
I love you, I only love you
너 없인 못살아
I can't live without you
다시 나를 사랑해줘
Please love me again
아무일도 없었던 것처럼
Like nothing has ever happened
꼭 돌아와줘
Please come back to me