The new MBC daily morning TV series Dangerous Woman managed to debut with a smooth start, garnering 11.1% rating on its premiere first episode.
On October 11th, according statistical result from media result company AGB Nielson, the Dangerous Woman, directed by Lee Min-soo and screenplay by Lee Hong-goo, has achieved the national all-time record for rating on premiere first episode with the highest average of 11.1%.
The rating is even exceeded the premiere rating of 10.6% achieved by its predecessor, You're So Pretty.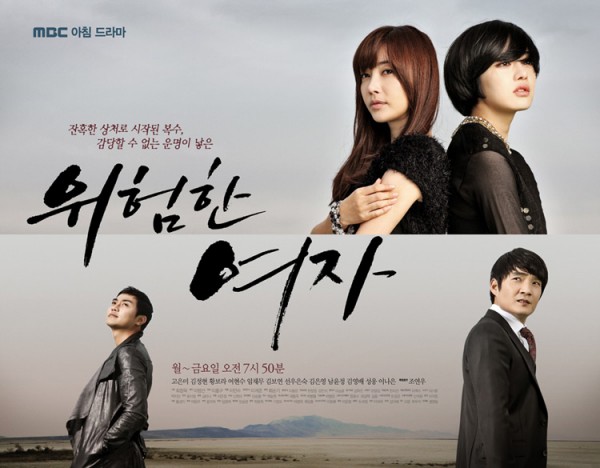 When drilled down to area, Seoul area has the rating of 12.7%, Seoul 11.3%, and Busan 9.4%. Looking at the statistics, it appears that the viewers are mostly of higher age, where woman over the age of 60 has the rating of 21%, woman of 40 plus years old 19%, and woman of 50 plus years old 15%.
On the same time slot, KBS's Sweet Palpitations has rating of 10.4%, while SBS's Miss Ajumma rating is 11.8%.
via TVDaily