G.O of MBLAQ who is challenging acting for the first time in SBS drama "Ghost" described the drama as a pleasant trip.
G.O is playing the role of a network investigation team member Lee Tae Kyun who is specially hired by gaming company. The ability of Tae Kyun in developing security program of gaming company gets recognition, and is specially hired by network investigation team. It's a role which never fight with others for once since born until now.
G.O. said about his first formal acting, "Although this is not an easy challenge, but I really enjoy every moment, I can feel the charm of the career of the actor." At the same time, he also said, "I establish a good relationship with actors during the filming of drama, as if the feelings of a pleasant journey to a place I never been to," and smiled.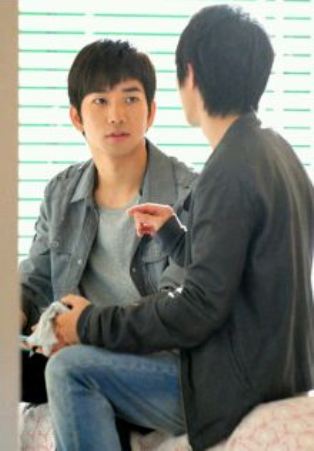 In addition, G.O also said that with the help of senior Kwon Hae Hyo and Im Ji Gyu who he frequently shot together, he has no major difficulty to adapt, "Once I was still on standby waiting for filming until the early morning, senior So Ji Sub came to me, clapped on my shoulder and asked, 'Is it hard?' Because of that question, I am very excited," showing his gratitude to the seniors.
G.O also expressed his respect to the director Kim Hyung Sik, "Director Kim Hyung Sik is as if what's been heard, very attentive on the details. I learned a lot from the director. Although I am not doing a good job as I am acting for the first time, but I believe I can become a quality actor by following the director," expressing his absolute trust for the director.
Director Kim Hyung Sik said, "When G.O is not filming, G.O will standby at the side to learn acting skill through watching the performance of other actors. One day he was there even until wee hour. Although he is a well known singer , but such a sincerity is amazing," giving high mark to actor G.O.