The 'spokeswoman for first love' Suzy is exhibiting the comedy skill in KBS drama "Big".
In the episode 3 of "Big" to air on June 11th, 2012, mischievous girl Suzy with infinite charm is debuting. In the published still, Suzy was standing in the middle of the road, posing funnily, raising the expectation of audience towards her performance.
In the first two episodes, the spirit of 18-year-old adolescent Kang Kyung Joon enters the body of 30-year-old doctor Seo Yoon Jae. And at this time, Jang Ma Ri (Bae Suzy) returns from United States in order to find Kang Kyung Joon, and she found Kil Da Ran (Lee Min Jung), asking her about the whereabouts of Kang Kyung Joon.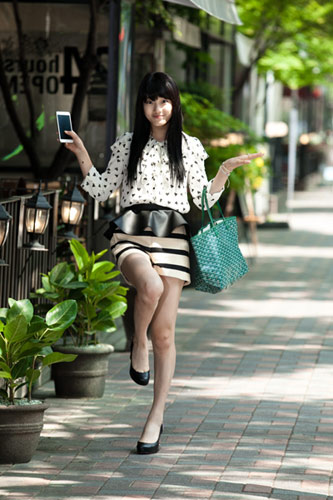 Ma Ri who is investigating to find Kang Kyung Joon, Kyung Joon who is rampaging in the adult world, and Da Ran who discovers the truth, the future development of these three persons become the focus.