In the episode 5 of Korean SBS drama Rooftop Prince broadcast on April 4th, 2012, the cellphone of Yong Tae Yong (Park Yoochun) debuted again.
In the drama, Park Yoochun is facing with the crisis of successor investigation, but the mobile phone that fell out from the pocket accidentally helps him through the criss.
In fact, the mobile phone with Yong Tae Yong had fell into the sea. But the phone with Yong Tae Yong was wrong as he mistakenly took the phone of the same model of a girl in the pub. And the phone eventually passed to the hand of Park Yoochun by Park Ha and Lady Mimi after twists and turns. As the result, the phone's background has a photo with grandmother.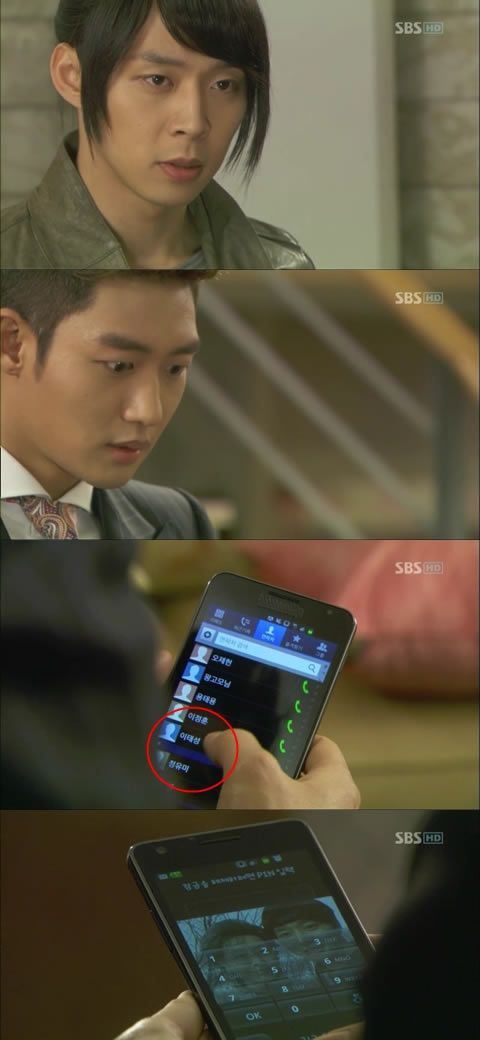 But what's hilarious is that the contact list of phone contains the telephone number of Lee Tae Sung and Jung Yoo Mi, the actors in the drama who play the role of Yong Tae Moo and Hong Se Na respectively.
The ratings of Rooftop Prince that is currently active is chasing after The King 2 Hearts which still remain on top for the time being.