The first part of original soundtrack (OST) for KBS 2TV Monday and Tuesday drama, Poseidon, has been released on September 27th, 2011. The Poseidon OST Part 1 is a song named "No" (original Korean name is 안돼 with Chinese translating as "不行" or "不能" which means "Cannot") that is sang by vocal talent Yang Yo Seop of Beast or B2ST.
The new song "No" is a collaboration piece between Rado, who is credited for between "Hello" sang by Huh Gak and MBLAQ's latest release producer, production duo Ji In and Won Taek.
The song of "No" features a sorrowful lyric which depicts a man's broken heart who has no choice but to let go of his lover. It incorporates Yoseob's sweet vocals with melancholy harmony, and the song has been garnering attention because it is Yoseob's first standard ballad track.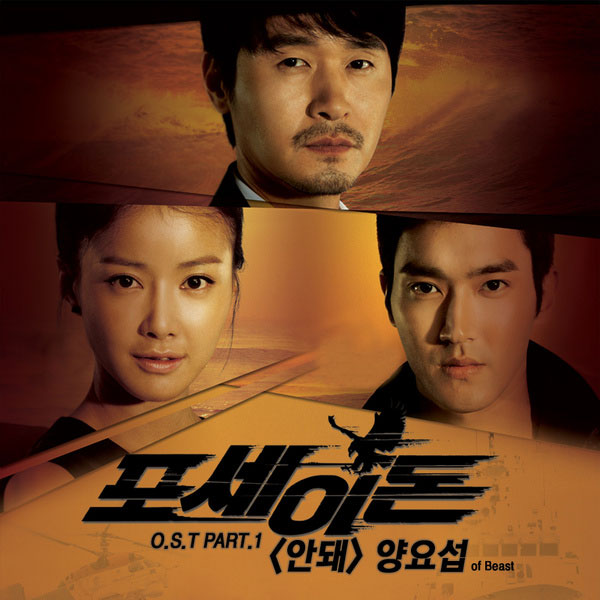 Poseidon (포세이돈) OST Part 1 Track List
No (안돼) – Yang Yo Seob (양요섭 of BEAST)
No (안돼) (Instrumental)
Listen to the complete full song of No (안돼) at YouTube.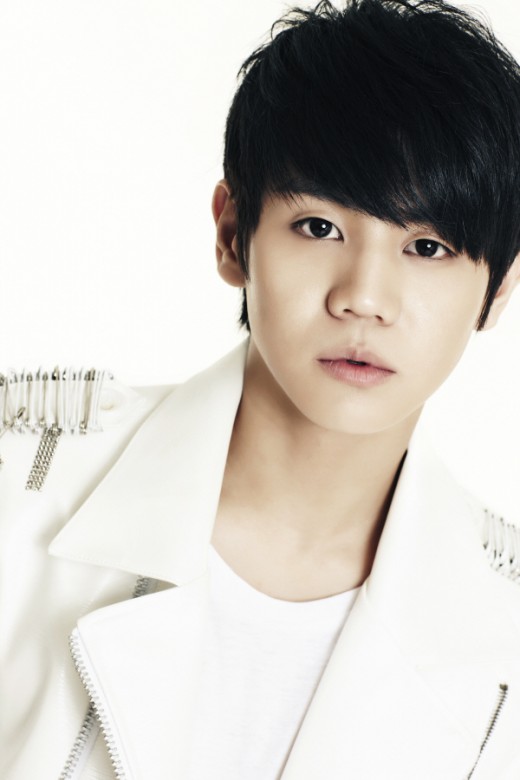 No (안돼) Lyric (with Revised Romanization – English translation below)
우린 정말 안된다고 말을하고서
urin jeongmal andoendago mareulhagoseo
그만하잔 얘길하고 돌아선거야
geumanhajan yaegilhago doraseongeoya
입술이 막 떨리더니 참던 눈물이
ipsuri mak tteollideoni chamdeon nunmuri
끝내 너를 보내는게 더 어려웠던거야
kkeutnae neoreul bonaeneunge deo eoryeowotdeongeoya
참을수가없었어 너무 슬퍼서
chameulsugaeobseosseo neomu seulpeoseo
이런 나를 스스로 달래며 돌아섰지만
ireon nareul seuseuro dallaemyeo doraseotjiman
안돼 더는 안돼
andwae deoneun andwae
이말을 하기가 난 두려워
imareul hagiga nan duryeowo
그래서 널 못본거야
geuraeseo neol motbongeoya
우린 안돼 정말 안돼
urin andwae jeongmal andwae
어차피 사랑해선안되는걸 알아
eochapi saranghaeseonandoeneungeol ara
이제서야 사랑했는데 널 사랑했는데…
ijeseoya saranghaenneunde neol saranghaenneunde…
너와 걷던 그 길에서 잠시 멈췄어
neowa geotdeon geu gireseo jamsi meomchwosseo
사랑했던 기억들이 나를 잡고서
saranghaetdeon gieokdeuri nareul japgoseo
희미하게 지워졌던 너의 얼굴이
huimihage jiwojyeotdeon neoui eolguri
문득 떠올랐던거야 그래서 멈춘거야
mundeuk tteoollatdeongeoya geuraeseo meomchungeoya
참을수가없었어 너무 슬퍼서
chameulsugaeobseosseo neomu seulpeoseo
이런 나를 스스로 달래며 돌아섰지만
ireon nareul seuseuro dallaemyeo doraseotjiman
안돼 더는 안돼
andwae deoneun andwae
이말을 하기가 난 두려워
imareul hagiga nan duryeowo
그래서 널 못본거야
geuraeseo neol motbongeoya
우린 안돼 정말 안돼
urin andwae jeongmal andwae
어차피 사랑해선안되는걸 알아
eochapi saranghaeseonandoeneungeol ara
이제서야 사랑했는데 널 사랑했는데…
ijeseoya saranghaenneunde neol saranghaenneunde…
난 난 그자리에서 널 보내는게 아니였다고 말했으면
nan nan geujarieseo neol bonaeneunge aniyeotdago malhaesseumyeon
돌아서서 널붙잡고 난 안된다고 잡았더라면
doraseoseo neolbutjapgo nan andoendago jabatdeoramyeon
정말 사랑했을텐데
jeongmal saranghaesseultende
안돼 더는 안돼
andwae deoneun andwae
이말을 하기가 난 두려워
imareul hagiga nan duryeowo
그래서 널 못본거야
geuraeseo neol motbongeoya
우린 안돼 정말 안돼
urin andwae jeongmal andwae
어차피 사랑해선안되는걸 알아
eochapi saranghaeseonandoeneungeol ara
이제서야 사랑했는데 널 사랑했는데…
ijeseoya saranghaenneunde neol saranghaenneunde…
No (안돼) Lyric English Translation
우린 정말 안된다고 말을하고서
Already said we really cannot
그만하잔 얘길하고 돌아선거야
Let's end like this after talking, then turn around
입술이 막 떨리더니 참던 눈물이
The lips unknowingly tremble, hold back tears
끝내 너를 보내는게 더 어려웠던거야
Eventually send you away, but is even more painful
참을수가없었어 너무 슬퍼서
Cannot bear with it, too sad
이런 나를 스스로 달래며 돌아섰지만
Turn around and console myself alone
안돼 더는 안돼
No cannot like this again
이말을 하기가 난 두려워
I am afraid to say this sentence
그래서 널 못본거야
So cannot look at you
우린 안돼 정말 안돼
We cannot really cannot
어차피 사랑해선안되는걸 알아
Clearly know that we cannot love each other
이제서야 사랑했는데 널 사랑했는데…
Only now I fall in love with you, fall in love with you…
너와 걷던 그 길에서 잠시 멈췄어
On the road that we walked before, stop for a while
사랑했던 기억들이 나를 잡고서
The memory of loved gripped me
희미하게 지워졌던 너의 얼굴이
Your face that is somewhat blurred
문득 떠올랐던거야 그래서 멈춘거야
Suddenly remember, so stop the footstep
참을수가없었어 너무 슬퍼서
Cannot bear with it, too sad
이런 나를 스스로 달래며 돌아섰지만
Turn around and console myself alone
안돼 더는 안돼
No cannot like this again
이말을 하기가 난 두려워
I am afraid to say this sentence
그래서 널 못본거야
So cannot look at you
우린 안돼 정말 안돼
We cannot really cannot
어차피 사랑해선안되는걸 알아
Clearly know that we cannot love each other
이제서야 사랑했는데 널 사랑했는데…
Only now I fall in love with you, fall in love with you…
난 난 그자리에서 널 보내는게 아니였다고 말했으면
I If I say not to let you leave at that time
돌아서서 널붙잡고 난 안된다고 잡았더라면
Turn around to grab you, say I cannot without you, if I grab you
정말 사랑했을텐데
We used to love
안돼 더는 안돼
No cannot like this again
이말을 하기가 난 두려워
I am afraid to say this sentence
그래서 널 못본거야
So cannot look at you
우린 안돼 정말 안돼
We cannot really cannot
어차피 사랑해선안되는걸 알아
Clearly know that we cannot love each other
이제서야 사랑했는데 널 사랑했는데…
Only now I fall in love with you, fall in love with you…