Your Rating
The quick tempo theme song played during the opening credit video of Taiwan idol drama Office Girls is a song sang by Genie Zhuo Wen Xuan (卓文萱) with title of "No No" or "Don't Don't" (不要不要 – Bu Yao Bu Yao). The song is one of the hit song for Office Girls OST, and serves as the opening theme song.
No No / Don't Don't is recorded in Genie Zhuo's new 2011 CD album "Just the Way I Am" or "Anyway Zhuo Wen Xuan" (反正卓文萱) which is launched on November 4, 2011. The song is composed and lyric written by Aadia Ah Di Ya (阿弟仔).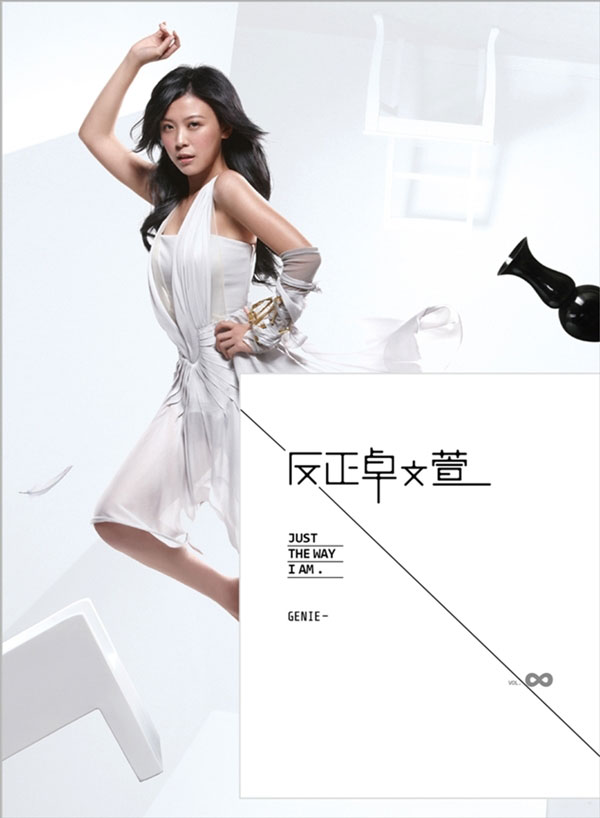 The "Don't Don't" or "No No" was first broadcast through air wave via iRadio. Watch the song recorded off iRadio at YouTube.
Listen to full complete clean CD version of "Don't Don't" / "No No" (不要不要) at YouTube.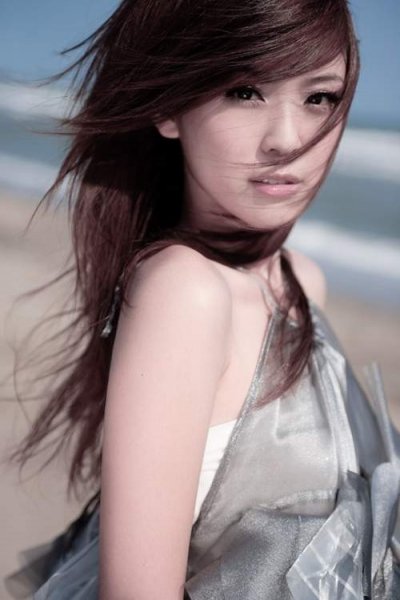 "Don't Don't" / "No No" (不要不要) Lyric (with English translation)
你想要抱 抱 我只好跳 跳
轉移目標 標 是什麼也不乖乖的
電到到 到 愛情放掉
見招拆招 是什麼也不乖乖疼
想一腳兩腳勾引我跌倒 小心我會跑
誰不知道越容易得到 越容易無聊
我只好忘掉 忘掉 心肝的微笑
別鬼迷心竅 就讓你耗 耗 耗 耗 耗 耗
好~
不要不要 胡搞瞎搞 不要不要 亂七八糟
你得不到 也別困擾 乖乖很好 說好不好
我說不要 不是不要 有時不巧 有時顛倒
時間還早 世事難料
也搞不 好 好 好 又 要 要 要 要 要
給你信號 號 成功達到 到
就算火燒 燒 千萬別輕言放棄掉
真要 要 就別亂飄 飄
乖乖等到 到 哪一天時機恰恰好
想討價還價也得有禮貌 別投機取巧
誰不知道越讓你煎熬 越讓我驕傲
我只好裝作奉陪你勾心鬥角 免得你無聊
我們來 耗耗耗耗耗耗
好~
不要不要 胡搞瞎搞 不要不要 亂七八糟
你得不到 也別困擾 乖乖很好 說好不好
我說不要 不是不要 有時不巧 有時顛倒
時間還早 世事難料
也搞不 好 好 好 又 要 要 要 要 要
暫時不中你的圈套 暫時就是暫時而已
難道你真的不知道 別鬧~~~~~~~
不要不要 胡搞瞎搞 不要不要 亂七八糟
你得不到 也別困擾 乖乖很好 說好不好
不說不要 不是不要 有時不巧 有時顛倒
時間還早 世事難料
也搞不 好 好 好 又 要 要 要 要 要
"Don't Don't" / "No No" (不要不要 – Bu Yao Bu Yao) Lyric English translation
你想要抱 抱 我只好跳 跳
You want to embrace, I have to jump
轉移目標 標 是什麼也不乖乖的
Transfer target, is what also won't behave
電到到 到 愛情放掉
Is shocked by current, let go of love
見招拆招 是什麼也不乖乖疼
play it by ear, is what also won't pain obediently
想一腳兩腳勾引我跌倒 小心我會跑
Want to seduce me to fall with one leg two leg, be careful I will run away
誰不知道越容易得到 越容易無聊
Who doesn't know the more easy getting it, the more easy to get bored
我只好忘掉 忘掉 心肝的微笑
I have no choice but to forget, the smile of darling
別鬼迷心竅 就讓你耗 耗 耗 耗 耗 耗
Don't be obsessed, let you waste
好~
Good
不要不要 胡搞瞎搞 不要不要 亂七八糟
Don't don't fool around, don't don't be in mess
你得不到 也別困擾 乖乖很好 說好不好
Even if you can't get it, don't be perplexed, well behaved is good, say yes or no
不說不要 不是不要 有時不巧 有時顛倒
When I say no, it doesn't I don't want it, sometimes unfortunate, sometimes upside down
時間還早 世事難料
It's still early, life is unpredictable
也搞不 好 好 好 又 要 要 要 要 要
Who knows will want again
給你信號 號 成功達到 到
Give you signal, successfully achieved
就算火燒 燒 千萬別輕言放棄掉
Even if there's a fire, don't give up too easily
真要 要 就別亂飄 飄
If you really want it, then don't drift chaotically
乖乖等到 到 哪一天時機恰恰好
Patiently wait until, the day the timing is perfect
想討價還價也得有禮貌 別投機取巧
You have to bargain with courtesy, don't be opportunistic
誰不知道越讓你煎熬 越讓我驕傲
Who doesn't know the more you're tormented, the more pride I have
我只好裝作奉陪你勾心鬥角 免得你無聊
I have no choice but to pretend to go long with you to intrigue each other, to avoid you become bored
我們來 耗耗耗耗耗耗
Let's waste
好~
Good
不要不要 胡搞瞎搞 不要不要 亂七八糟
Don't don't fool around, don't don't be in mess
你得不到 也別困擾 乖乖很好 說好不好
Even if you can't get it, don't be perplexed, well behaved is good, say yes or no
我說不要 不是不要 有時不巧 有時顛倒
When I say no, it doesn't I don't want it, sometimes unfortunate, sometimes upside down
時間還早 世事難料
It's still early, life is unpredictable
也搞不 好 好 好 又 要 要 要 要 要
And may be will want again
暫時不中你的圈套 暫時就是暫時而已
Temporarily not falling into your trap, temporary that is just temporary
難道你真的不知道 別鬧~~~~~~~
Do you really don't know? Stop joking around
不要不要 胡搞瞎搞 不要不要 亂七八糟
Don't don't fool around, don't don't be in mess
你得不到 也別困擾 乖乖很好 說好不好
Even if you can't get it, don't be perplexed, well behaved is good, say yes or no
不說不要 不是不要 有時不巧 有時顛倒
When I say no, it doesn't I don't want it, sometimes unfortunate, sometimes upside down
時間還早 世事難料
It's still early, life is unpredictable
也搞不 好 好 好 又 要 要 要 要 要
Who knows will want again