The romantic comedy Office Girls, starred by by Roy Qui Tse, Alice Ke Jia Wei, James Wen Sheng Hao, Guo Shu Yao, Tia Li, Janel Tsai and Patrick Li managed to increase its viewership rating to 3.48 for another new high. The drama has been consistently ranking first after its broadcast started.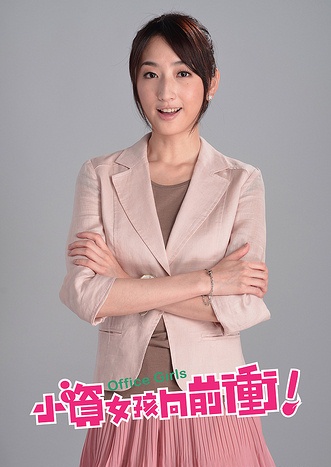 The plot of Office Girls which has Alice Ke and Roy Qui as a coupon has drew praises from netizens, who feel that the combination is fresh. More over, the story of Xing Ren saves money to buy a house has attracted intense discussion. Alice Ke said, "Before this when I worked as teacher for infants, monthly salary is TWD $16,000. Giving my mother TWD $6,000, after deducting eating and transport expenses, still can save money."
In fact, in reality Alice Ke is a typical "lower-middle class." She said, "Currently my whole family rents a house to stay, but I hope I can buy a house at end of next year, with four big rooms, stays with family, without any public infrastructure and at least of 50 tsubo, and must have a parking lot." In the drama, Roy Qui introduced her to a developr to enjoy discount, she also jokingly says to developers, "Faster give me a good discount!"
Days ago newspapers have gossiped about rumored relationship between Alice Ke and Bryant Chang Jui-chia, but Alice Ke clarified that, "Is fake! We are really good friend." On Roy Qui Tse, she said, "One day I said I was tired, then he said he goes to buy something, also buy refreshing drink on the way, and it's the kind of drink I usually drank; he even noticed such a thing, is really a intimate and caring person.
The official broadcaster SETTV has promised that if the Facebook fans of Office Girls surpasses 50,000 persons, they will hold a fans meet session to thank everybody's support. To film Office Girls, Alice Ke has rejected a movie and a drama. In addition, after shooting started, because of filming, she had also denied five invitations to participate in boutique product events, losing substantial sum in the process. For this, she said, "Currently focus in drama filming, if have time and can join activities, that is the best."