The drama series has caught on app bandwagon too. So does Taiwanese drama "Office Girls". If you're a fans of Office Girls, you can now download Office Girls iOS app for Apple device of iPhone, iPod touch and iPad.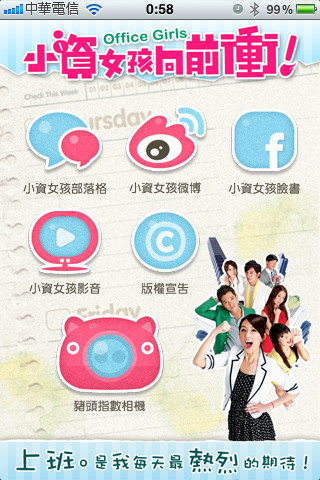 The Office Girls app mainly contains information from blog, Weibo (Chinese Twitter), and some video clips. However, it does have an interesting "Pig Head Degree Camera" (豬頭指數相機), a photo analyzer and calculator to calculate the degree of "pig head" for person inside the photo. "Pig Head" is a slang in Chinese which is used when felt resentful and wants to independently express the stupidness."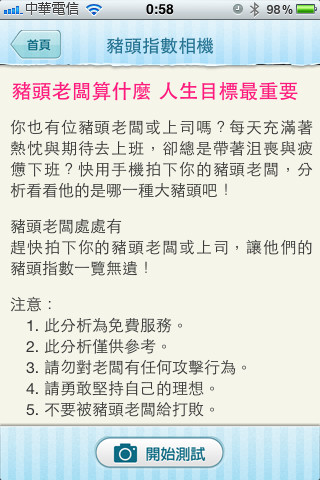 The calculator gives percentage score to five categories together with an average score. The five categories are braind-dead pig (腦殘豬), stingy pig (摳門豬), bragging pig (碰風豬), arrogant pig (自大豬) and sex-maniac pig (胎歌豬).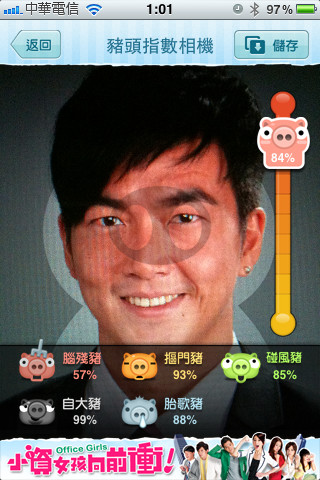 Download Office Girls app from iTunes App Store. The app is in Traditional Chinese language, and it's free.