Actor singer Ahn Jae Wook (안재욱) who makes a return to the small screen through MBC 50th anniversary drama Lights and Shadows is singing the OST which serves as ending song for the Lights and Shadows drama series.
The fifth OST of Lights and Shadows sang by Ahn Jae Wook has the title of Oh Heaven Please (하늘아 제발).
The song is wrote and composed by Baek Min Hyuk, a folk song composer. The song has folk genre with strong beat as background. The sad performance of Ahn Jae Wook seemingly able to found in the emotional melody, revealing extreme sadness.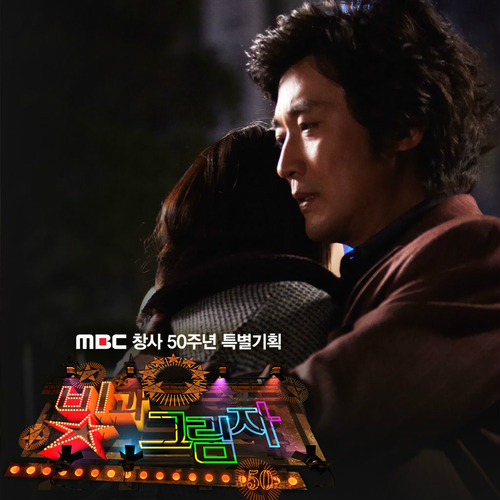 Lights and Shadows (빛과 그림자) OST Part 5 Track List
Oh Heaven Please (하늘아 제발) – Ahn Jae Wook
Listen to Oh Heaven Please (하늘아 제발) at YouTube.
Oh Heaven Please (하늘아 제발) Lyric
하늘아 나를 도와줘
이대로 숨쉴 수 조차 없잖아
내 목숨만큼 너를 사랑했는데
이제와 이별이라니
내 가슴 속엔
니가 너무나 선명하게 남아있는데
어떻게 너를 내가 잊겠니
다시 돌아와주라
한 걸음조차 뗄 수도
없는 고통의 시간들
울어도 자꾸 울어도
니가 더 뚜렷하게 나타나
이내 가슴에 못이 되어
평생을 안고 살텐데
너란 사람이 내 가슴에 숨어
널 지울 수 없게 만든다
하늘아 나를 도와줘
이대로 숨쉴 수 조차 없잖아
내 목숨만큼 너를 사랑했는데
이제와 이별이라니
내 가슴 속엔
니가 너무나 선명하게 남아있는데
어떻게 너를 내가 잊겠니
다시 돌아와주라
한동안 정신이 멍해서
앞도 볼 수 조차 없는 날
사랑따위가 가슴을 뒤덮어
숨쉬기조차 힘들어
사랑아 그만 나를 좀 잡아줘
널 잊지 못할 걸 알잖아
내 목숨만큼 너를 사랑했는데
이제와 이별따윌 말하니
내 가슴 속엔
니가 너무나 선명하게 남아있는데
어떻게 너를 내가 잊겠니
다시 돌아와주라
Oh Heaven Please (하늘아 제발) Lyric Romanization
haneura nareul dowah-jwo
idaero sumshwiil su jocha eoptjanha
nae moksummankeum neoreul sarang-hae-nneunde
ijewah ibyeo-rirani
nae gaseum so-gen
ni-ga neomuna seon-myeong-ha-ge nama-i-nneunde
eotteohke neoreul nae-ga ijke-nni
tashi do-rawah-jura
han geo-reumjocha ttel sudo
eom-neun gotongye shi-gandeul
u-reodo jakku u-reodo
ni-ga deo tturyeotha-ge natana
inae gaseume moshi dweheo
pyeongsaengeuranko sal-tende
neoran sarami nae gaseume sumeo
neol ji-ul su eopt-ke mandeunda
haneura nareul dowah-jwo
idaero sumshwiil su jocha eoptjanha
nae moksummankeum neoreul sarang-hae-nneunde
ijewah ibyeo-rirani
nae gaseum so-gen
ni-ga neomuna seon-myeong-ha-ge nama-i-nneunde
eotteohke neoreul nae-ga ijke-nni
tashi do-rawah-jura
handongan jeongshini meong-haeseo
apdo bol su jocha eom-neun nal
sarangttawii-ga gaseumeul dwiideopeo
sumshwiigijocha himdeu-reo
saranga keuman nareul jom jabajwo
neol i-jji mothal keoral-janha
nae moksummankeum neoreul sarang-hae-nneunde
ijewah ibyeol-ttawiil marhani
nae gaseum so-gen
ni-ga neomuna seon-myeong-ha-ge nama-i-nneunde
eotteohke neoreul nae-ga ijke-nni
tashi do-rawah-jura
OhHeaven Please (하늘아 제발) Lyric English Translation
Oh Heaven, please help me
At this point, I can't even breathe
I love you as much as my own life
But now you want to say goodbye
Inside my heart
You still remain clearly
How can I forget you
Please come back again
I can't even take a step off
At the time of pain
I cry and I keep crying
You appear even more clearly
It'll be a nail inside my heart
Live with it forever
It's you who hide inside my heart
Making me unable to erase it
Oh Heaven, please help me
At this point, I can't even breathe
I love you as much as my own life
But now you want to say goodbye
Inside my heart
You still remain clearly
How can I forget you
Please come back again
For some time the mind is stunned
Cannot even see the days lie ahead
The love envelops the heart
Even breathing is difficult
Oh love, please hold onto me now
You know I will never forget you
I love you as much as my own life
But now you want to say goodbye
Inside my heart
You still remain clearly
How can I forget you
Please come back again