Cast (actors and actresses) of On the Fringe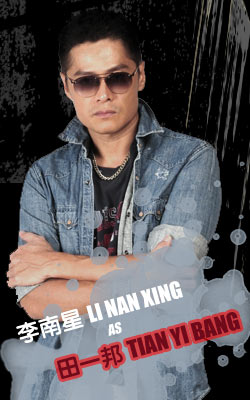 Tian Yi Bang (Actor: Li Nan Xing)
A former juvenile delinquent who was sent to rehab many times. In later years, he was imprisoned for robbing and causing grievous hurt to others. He is a man of few words, unfeeling, agile and has great sense of loyalty. After his release, he discovers that his long lost son is going astray. While he tries to prevent his son from following his footsteps, his efforts creates much friction between the pair. Much against his will, he finds himself being dragged back into the underworld and is later recruited by triad leader, Liu Jia Li (Fann Wong) to help her run her gang. Voluntary worker, Sha Sha (Rui En), hopes to help him turn over a new leaf.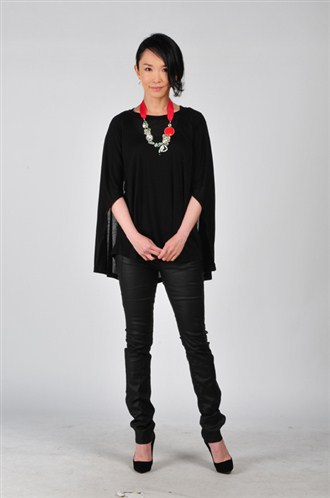 Liu Jia Li (Actress: Fann Wong)
A triad leader with great presence. She takes over the gang when gang chief, Mo Da, diew. However, with internal upheavals and external threats, she faces intense challenges. Worse still, she discovers she is pregnant. Aware of Tian Yi Bang's unwavering loyalty, she tries to win him over. While working hand-in-hand with Tian Yi Bang, she takes a liking for him. Much later, she eventually severs all ties with Tian Yi Bang so that she can assume all responsibilities for the crimes they've committed.

Fann Wong describes her role in On The Fringe in the interview promo video.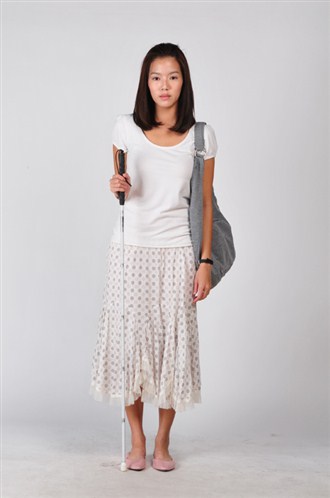 Sha Sha (Actress: Rui En)
A voluntary worker at the halfway house who hopes to aid convicts re-integrate into society before their release. Kind and optimistic. Even though she loses her sight due to an accident, she lives positively and never complains about her life. She knows that Tian Yi Bang is upright by nature and had only committed crimes in a moment of folly. She tries ways to prevent Liu Jia Li from pulling him back to the underworld.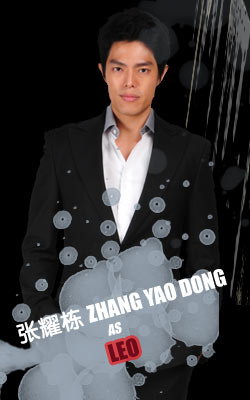 Leo (Actor: Zhang Yao Dong)
21st Century Triad leader. An intelligent and scheming university graduate who uses novel methods to conduct illicit business. He is good at manipulating others to achieve his own goals and it does not take him much effort to get rid of his enemies.

Hua Hua (Actress: Pan Ling Ling)
Tian Yi Bang's ex-wife. She is very strict towards their son (Yao Zhi Yong). She exercises stringent supervision over his studies as she is afraid that he will follow in his father's footsteps and go astray. Ironically, Yao Zhi Yong turned out to be even more rebellious.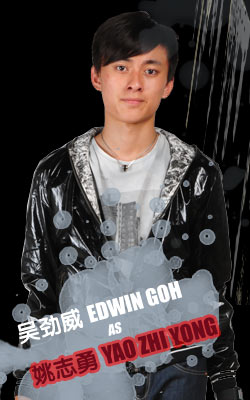 Yao Zhi Yong (Actor: Edwin Goh)
Son of Tian Yi Bang. Smart, crafty and rebellious. After discovering his parentage, the studious young man becomes defiant and anti-social. He forms WCS with a group of like-minded friends.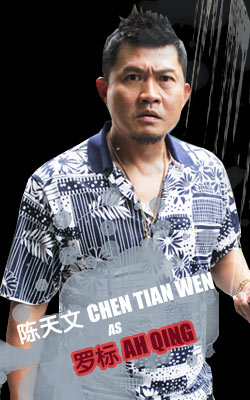 Luo Biao (Actor: Chen Tian Wen)
Liu Jia Li's subordinate. He thinks he is an influential character in the underworld and wants to displace Liu Jia Li but is later trounced by her.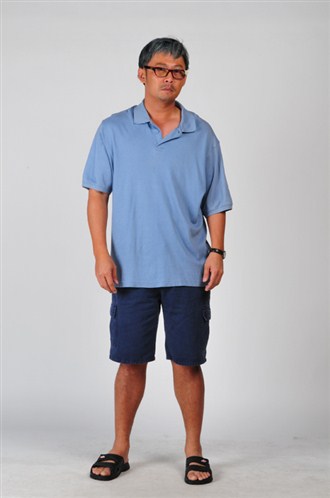 Si Yan Ji (Actor: Yao Wen Long)
Tian Yi Bang's sworn brother. Wears a pair of glasses that makes him look harmless. But he sends chills down your spine when he gets ruthless. He caused his wife's suicide and his son's disability due to his wrong doings. That caused him to turn into a man of few words. Now, he passes his time fixing shoes. However, he is helplessly implicated in a murder case.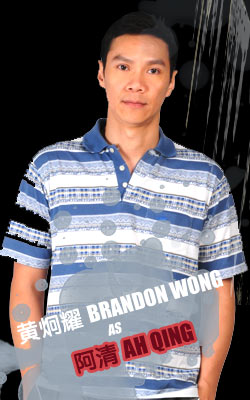 Ah Qing (Actor: Brandon Wong)
Sworn brother to Tian Yi Bang and Si Yan Ji. Passive in nature and loves to gamble. After leaving the underworld, he became a chicken rice seller with his wife. To pay off huge debts, he took a risk and dabbled in drug peddling but got arrested.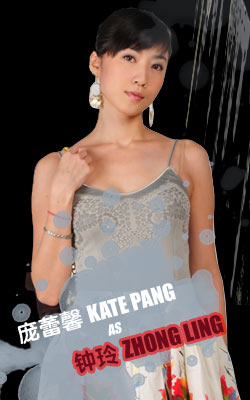 Zhong Ling (Actress: Kate Pang)
An illegal immigrant who stays and works in an illegal massage parlour that is involved in prostitution. She hopes to go home after earning a sum of money. Just like Si Yan Ji, she has a son who is disabled at home. Sharing the same fate, they fell in love.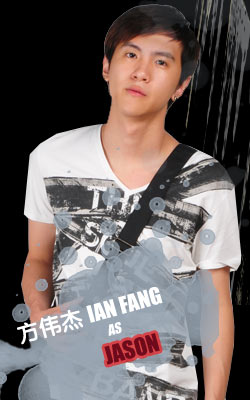 Jason (Actor: Ian Fang)
Jia Li's brother. Violent and impulsive, but looks up to his sister. Yao Zhi Yong's sworn enemy. Recruited by a criminal organization where he smuggles and takes drugs. It is too late when he regrets his actions.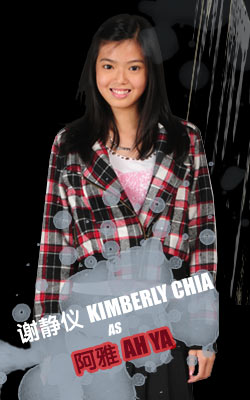 Ah Ya (Actress: Kimberly Chia)
Attractive, quick-witted and loves photography. She is the only child in a wealthy family. Her parents bicker constantly over petty issues. As a result, she would rather stay away from home.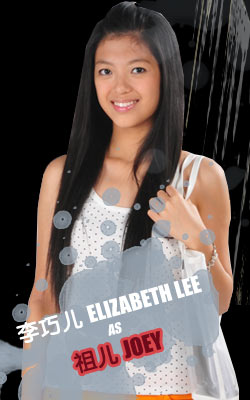 Joey (Actress: Elizabeth Lee)
Attractive and headstrong. Grew up in a single-parent family. Often left to fend for herself. She was violated sexually by her mother's boyfriend when she was young and this resulted in her living constantly in the shadows of the incident.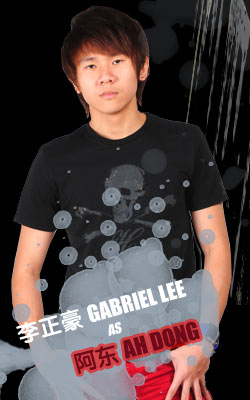 Ah Dong (Actor: Gabriel Lee)
Impulsive and hot-tempered. His father abandoned his family to avoid loan shark debts. As a result, the family has to live under constant harassment by the loan sharks. To pay off his father's debts, he was forced to be a runner and got arrested by the police.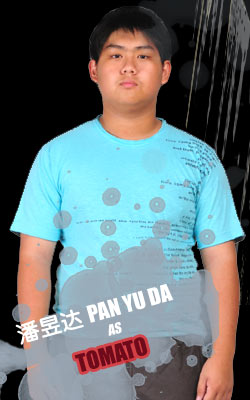 Tomato (Actor: Pan Yu Da)
Chubby, silly, adorable, big eater and does not like to think too much. Abandoned by his parents since young, he was brought up by his grandfather. He takes pains to care for his stroke-stricken grandfather.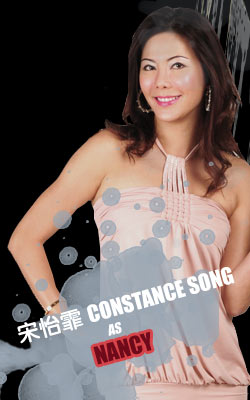 Nancy (Actress: Constance Song)
Tomato's mother. A "has-been" swindler. Uncultured and irresponsible. She abandoned her child, absconds with the money gotten from drug peddling and is chased after by triad members. She hides in Tian Yi Bang's house and constantly harasses him.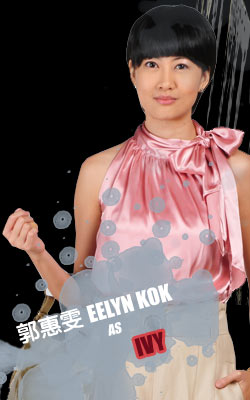 Ivy (Actress: Eelyn Kok)
Ah Ya's mother. Suffers from "Delusional Jealousy". Her husband can only love and care for her. She gets jealous even when he shows a little more concern for their daughter.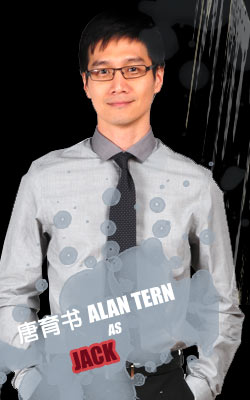 Jack (Actor: Alan Tern)
Ah Ya's father. An executive of a foreign corporation. His strained relationship with his wife affected their daughter, Ah Ya.