Soccer star Park Ji Sung cheered up the new drama of Kim Sun Ah.
On the morning of May 30th, 2012, Park Ji-Sung published a photo on his official Facebook page. In the photo, Park Ji-Sung smiled and one hand held a football, while the other hand thumbed-up. Written on the ball is the words that expressed the deep love of siblings between him and Kim Sun Ah, "Wish sister Sun Ah's 'I Do I Do' a hit! Cheers!'
Seeing such a touching photo, Kim Sun Ah said, "With your support, I will hold on straight to the end! So touched till almost crying!"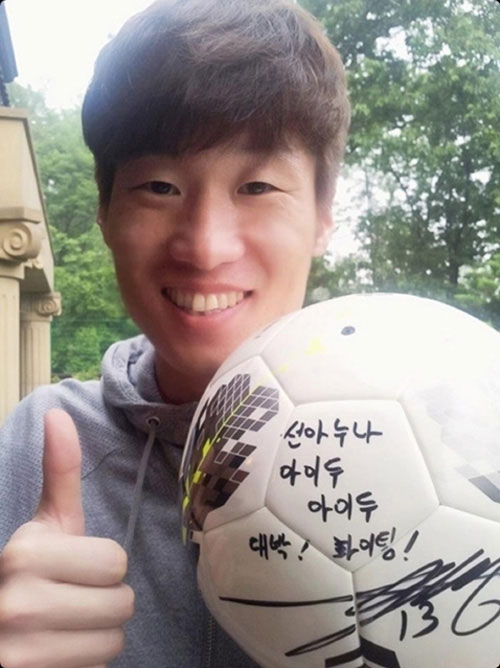 "I Do I Do" tells the romantic love story of a strong woman and youth man. It premieres on May 30th as the succeeding drama for "The King 2 Hearts".