The multi-facet acting of Shin Ha Kyun is becoming a discussion topic among netizens.
In the episode 15 of Brain broadcast on January 2nd, 2012, Shin Ha Kyun was showing a perfect slick acting. The expression of him pretending to be not knowing even though he knew about it was making audience smiled incessantly.
On the day's episode, Shin Ha Kyun was showing a variety of expressions that perfectly displayed his magnificent acting when his patient was receiving treatment of magnetic therapy.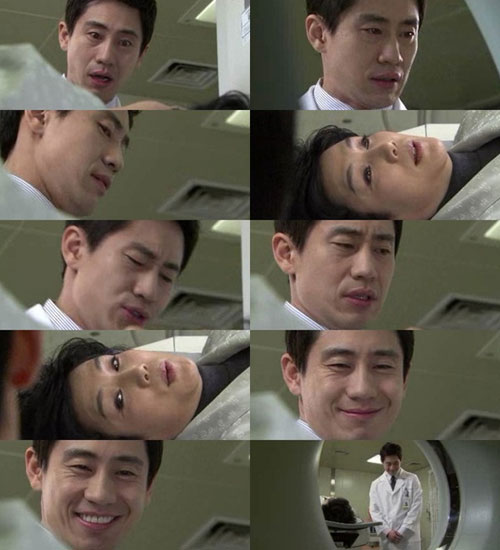 Netizens said, "Deserved to be the Daesang Award winner," "The acting is perfect," The dignify of Daesang Award," Shin Ha Kyun is really a perfect actor," and so on.
Shin Ha Kyun won the Daesang (Grand Price) Award on 2011 KBS Drama Awards through the Brain series.