Korean actor Yoon Sang Hyun is acting as handsome and righteous lawyar Yeon Hyung Woo in Can't Lose Korean drama, and the pet name he used for Lee Eun Jae (played by Choi Ji Woo) is attracting the attention of viewers.
In the Can't Live with Losing (Can't Lose) episode 3 aired on August 31, 2011, Hyung Woo received a call from his mother-in-law, and he left behind Eun Jae and mother to rush to his mother-in-law. Then, there is a scene where Eun Jae made a phone call to Hyung Woo, and at this time, the screen of the mobile phone displayed the pet name for Eun jae, causing the laughter from audiences.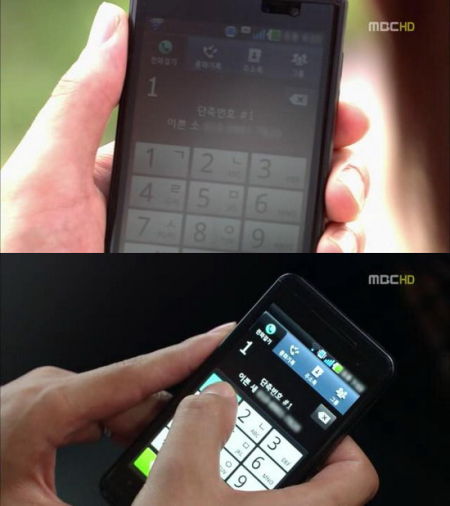 Previously, Hyung Woo was comparing Eun Jae who always brought up the past to the "bull", said she was a "pretty cow". Later, he was comparing Eun Jae who forgot to register the marriage after one year as "bird", change to "pretty bird". When Eun Jae heard Hyung Woo called her as "pretty cow", "pretty bird", she laughed bitterly. Every time Hyung Woo would said, "Don't you hear the "beautiful" in front?" He continued, "It's not a normal bird, but a pretty bird." As a result, his head was hit by Eun Jae.
Netizens who saw the pet name by Yoon Sang Hyun left various messages such as "inadvertently said lines, laughed out after seeing mobile phone," "the humor of lawyer Yeon is very cute," "cow is out, bird is also out, what's the next pet name will be?" "looks like it's going o be a series of animal pet name" and etc.