The branded bag of Shin Se Kyung which does not fit into the poor setting in Fashion King has reduced the perfection of the drama.
In the episode 1 of Fashion King broadcast on March 19th, 2012, Lee Ga Young (Shin Se Kyung) is wrongly accused by madam Jo (Jang Mi Hee) to set fire on the fashion room, and is drove out.
When Ga Young is wandering on the street, she saw the advertisement of Young Gul (Young Ah In), and goes to find him. At this time, the clothes and handbag used by Ga Young caught the attention of audience. The brown color jacket wore by Shin Se Kyung is a branded product which costs 700,000 South Korean won (about USD $616), while the handbag is even more expensive, which is a product of world renowned brand costing 3 million South Korean won (about USD $2650).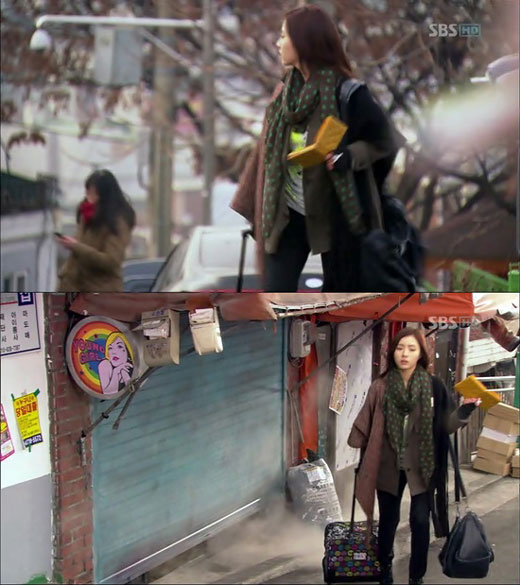 In the drama, although Ga Young is admitted to fashion college in United States, but she did not make it as she did not have the money to buy air ticket, and has to even solve her problem in clothing, food and accomodation. In other words, her character is a role in poverty. But if she sells away the handbag and clothes she wore in the drama, she definitely able to buy an air ticket to United States, so it does not match with the condition of the role in drama.
The first episode of Fashion King began smoothly at 10% national ratings, but dropped to 8.9% the next day.
via Joongang Daily