Synopsis Summary for Episode 4 of tvN drama series Queen In-Hyun's Man
Title: In this world I only know the face of you
Min Am kidnaps Yoon Wol as hostage after his assassination plan to kill Queen In-Hyun was discovered. Although he manages to retrieve back the personal handwritten letter which is gotten by Boong Do, but looking at the attitude of Boong Do who seems to be full prepared and confident, his heart is filled with a sense of fear.
On the other hand, Boong Do understands fully the abilit of the spell. He who travels through time again in order to quench his curiosity for the future, is treated as the insane fan of Hee Jin.
Facing with Boong Do who is still cheeky to ask for help despite repeated refusal, Hee Jin feels that for unknown reason, she can't rejects him despite always been forced to get involved.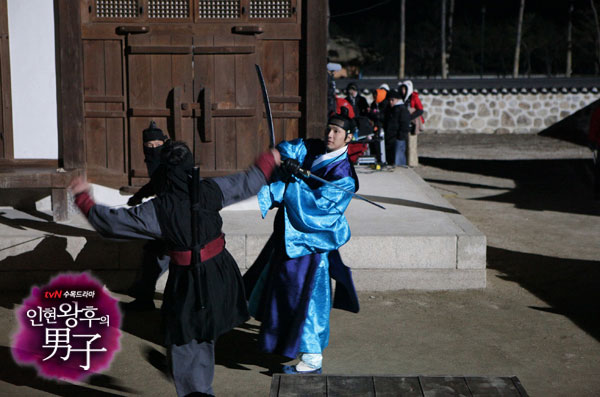 Queen In-Hyun's Man Episode 4 Preview Trailer