tvN's "Queen Inhyun's Man" where the uncertainty on ending reaching the climax because of continuous surprise in plot is going to air its final episode on the evening of June 7th, 2012, and a few stills of Yoo In Na in last episode were published.
In the published 2 still photos, Yoo In Na who has a sad expression is shedding tears. Especially a photo where Yoo In Na is standing speechless at a loss after soaking in rain, letting people who watched the photo fell into sorrow. And the scene of standing back to back with Ji Hyun Woo of Joseon Dynasty was also made public, raising curiosity on the reunion is actual or a personal fantasy.
The scenes made public by the still cuts can also be seen in the video preview for the episode 16. At the end of the episode 15, Ji Hyun Woo burns the spell, indicating will forget the memories of the two persons used to be together. With the release of the Yoo In Na's sad expressions, the audience is made to wonder if there will be sad ending.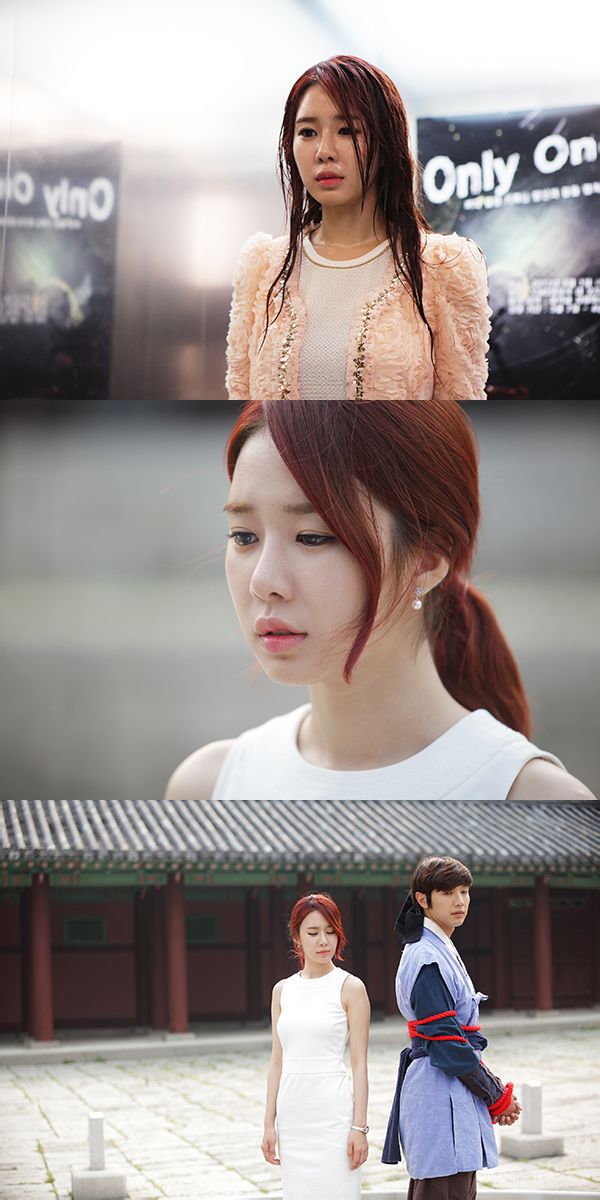 Netizens who saw the photos and trailer voiced their various opinions on the ending, "Very upset when Boong Do burnt the spell, now seeing the sad photo of Hee Jin… Wouldn't it end with a tragic ending?" "Although every scenario leads toward and moves closer to tragic ending, but still saw the scene that Hee Jin found some memories in the video preview, so I always hope for the happy ending," "The last scene of episode 15, Boong Do read the letter sentence by sentence, I followed to cry, cannot end like such," and so on.
The producer Kim Young Kyu said about the intense concern by the audience to the ending, "I know a lot of viewers is expecting a happy ending. About the ending, hope that everybody stays tuned to the end. In order to become a memorable ending, we're preparing various devices. Especially the last episode will have progress that is beyond imagination, do look forward to it."