The JTBC's Monday and Tuesday drama series "Padam Padam… The Sound of His and Her Heartbeats" is winning not only the hearts of women, but the reason for the drama has also successfully winning over the hearts of men has attracted attention.
The beautiful and deep love story of Yang Kang Chil (Jung Woo Sung) and Jung Ji Na (Han Ji Min), has moved not only female fans who crazy for romance, but also the hearts of male.
The reason for this scenario, is widely deemed to be caused by reality version of "(babo) Ondal the fool emotional tie" as men suffering from oppression in society.
Note: On Dal (온달) was a general of the Goguryeo who died at year 590. Ondal the fool is a story similar to The Frog Prince (or Iron Henry) where beautiful princess married with average commoner.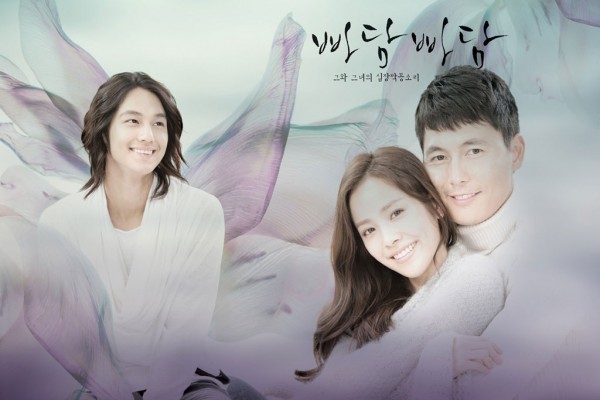 In the drama of Padam Padam, the life of Yang Kang Chil is entangled with lots of problems, but one day, Jung Ji Na who possesses wealth, beauty and qualification which he couldn't matched appears.
For male audience, the love story of two persons whom look like won't intersected is bringing them hope and touch. That's it, through the story of Kang Chil, it's possible to look forward to a dream that is different from depressing reality.
And the dream of men that wants to have a girl like Ji Na who possesses perfect feminine beauty is achieved through the character of Kang Chil, and thereby gains alternative satisfaction is also one of the reason.
There is also analysis that believes that the three miracles experienced by Kang Chil has added even more delicate dreamy joy.
Relevant person of TV series said that Padam Padam held two events of watching the drama in cinema, and the people who applied was surprisingly majority comprised of male fans, proving the popularity of the drama among male fans.
via Osen