Your Rating
The South Korean boy band U-KISS (유키스) is releasing an OST (original sound track) for JTBC medical drama Syndrome, with the song tile named as Remember on February 23rd, 2012.
The ballad song Remember expresses the regret felt by a man who let his lover go. At the time of separation, he didn't appreciate her, and fought with her over petty jealousy. However, he now realizes what he has lost her and can only hope that she would one day come back to him.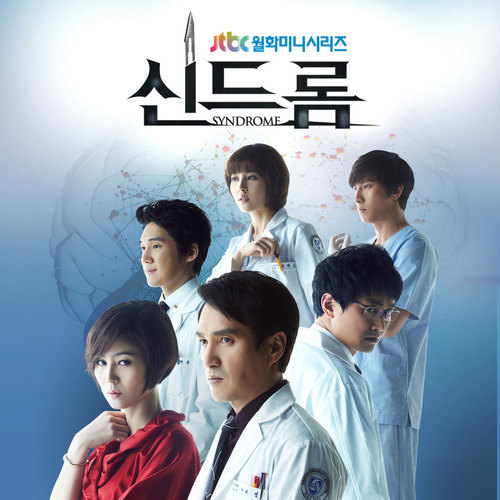 Syndrome (신드롬) OST Part 1 Track List
Remember – U-Kiss
Listen to Remember at YouTube.
Remember Lyric
한번쯤은 나를 만나 주겠죠
맘에 없이 그냥 해본 소리죠
내 얼굴 보기 싫다고 힘이 든다고
끝내자고 하던 날
한밤중에 소나기가 내려
술을마시다 네 생각이나서 망가지고
다시 버릇처럼 너의 집 앞을
서성이다 후회하며 돌아오는 나인데
You're My Everthing
못잊게 그리워질 사랑이 나를 떠나가네요
이별에 아픈 너무나 부족한 나를 제발
용서해줄래 아무리 잊으려 애를 써도
아무리 지워버리려 해도
I Still Remember
사랑하기에 내게 기회를 줘요
나는 정말 못된 남잔가봐요
한 여자를 바보처럼 보내고
있을 때 몰랐었는데 받기만했던
이기적인게 나에요
사랑이란 질투를 키우고
구속하려고 또 다투기도 하고
모진말로 우린 서로에게 가시가 되어
이제서야 돌아갈 수 없는 후횔 하는지
You're My Everthing
못잊게 그리워질 사랑이 나를 떠나가네요
이별에 아픈 너무나 부족한 나를 제발
용서해줄래 아무리 잊으려 애를 써도
아무리 지워버리려 해도
I Still Remember
사랑하기에 내게 기회를 줘요
이렇게 매일 기다리는데
많이 보고싶은데
오늘도 안오네요
Remember Lyric Romanization
hanbeon-cheumeun nareul manna juget-jyo
mame eobshi geunyang haebon sorijyo
nae eol-kul bo-gi shirhda-go himi deunda-go
kkeunnaeja-go hadeon nal
hanbamjunge sonagi-ga naeryeo
su-reulmashida ne saenggaginaseo manggajigo
tashi beoreutcheoreom neoye jib apeul
seoseon-gida huhwehhamyeo do-raoneun na-inde
You're My Everthing
moshijke keuriwojil sarangi nareul tteona-ganeyo
ibyeo-re apeun neomuna bujokhan nareul jebal
yongseohaeju-llae amuri ijeuryeo aereul sseodo
amuri jiwobeoriryeo haedo
I Still Remember
sarang-hagie nae-ge gihwehreul jwoyo
naneun cheongmal mot-dwehn namjankabwahyo
han yeojareul pabocheoreom bonaeko
isseul ttae mollasseo-nneunde badgimanhaet-deon
igijeo-ginke naeyo
sarangiran jil-tureul gi-u-go
kusokharyeogo tto datugido ha-go
mojin-mallo urin seoroe-ge kashi-ga dweheo
ijeseoya do-ra-gal su eom-neun huhwehl haneunji
You're My Everthing
moshijke keuriwojil sarangi nareul tteona-ganeyo
ibyeo-re apeun neomuna bujokhan nareul jebal
yongseohaeju-llae amuri ijeuryeo aereul sseodo
amuri jiwobeoriryeo haedo
I Still Remember
sarang-hagie nae-ge gihwehreul jwoyo
ireohke mae-il kidarineunde
manhi bogoshipeunde
oneuldo anoneyo
Remember Lyric English Translation
You should meet me at least once
You just said stuff and nonsense
When you say you cannot stand my face, it's hard
On the day you suggested to end it
Shower fell in the middle of the night
I drink but it's ruined by the thought of you
Like a habit, I go to the front of your house
Wandering regretfully before coming back
You're My Everything
The unforgettable love that I miss is leaving me
I am hurt by separation, I lack so much
Please forgive me, no matter how hard I try to forget
No matter how much I try to erase
I still remember
Because I love you, please give me a chance
I think I'm a bad guy
Like a fool, I let go of a girl
When she was here, I didn't know to accept
It's me being selfish
Love grows jealousy
I wanted to restrain her and we quarreled
Harsh words became thorns to each other
And now I regret because I can't go back
You're My Everything
The unforgettable love that I miss is leaving me
I am hurt by separation, I lack so much
Please forgive me, no matter how hard I try to forget
No matter how much I try to erase
I still remember
Because I love you, please give me a chance
I am waiting like this every day
I miss you so much
But you do not show up today