In a scene on TTV, SET idon drama "Office Girls" where Roy Chiu is mounting an exaggerated dinosaur costume to retain Alice Ke from resigning from the company, has caused Alice Ke to cry for the whole afternoon, even though the intention of the scene is to be funny.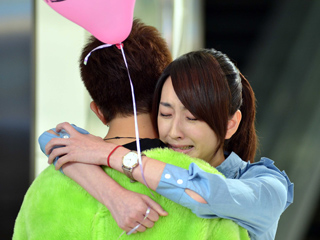 Alice Ke Jia Yan said, "This is the most emotional scene for me so far, and I cried so hard." Roy Chiu said, "In order to match the personality of Qin Zi Qi, I had to hold back my emotion, if not my tears will drop too."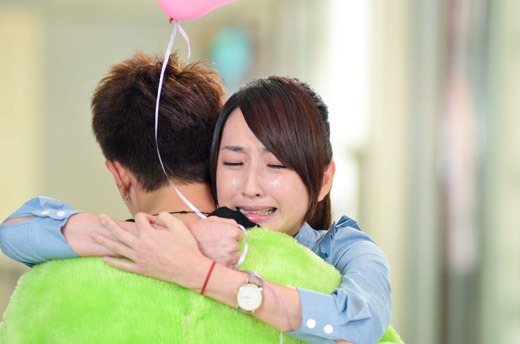 The event that leads to the scene is that Alice Ke dropped and broke the expensive wines, and to be responsible she is resigning from the company. But the cynicism from her colleagues made her rather sad. When Alice Ke is about to leave, she meets with Roy Chiu in dinosaur costume, who reveals his real feelings to retain Alice Ke, hoping she will stay.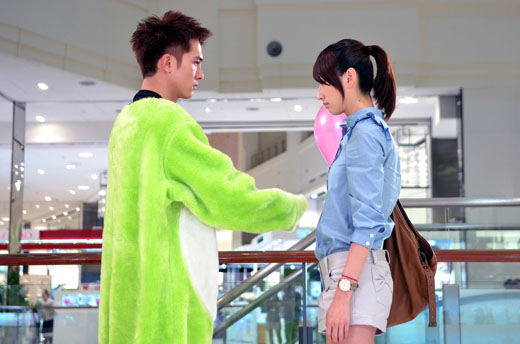 The scene is an important scene where the relationship between Roy Chiu and Alice Ke Jia Yan gets further warming. Viewers have been looking forward to it since watching the preview.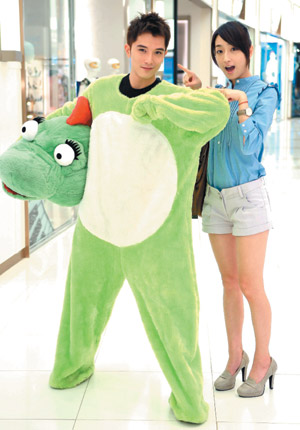 To shoot the scene, Roy Chiu put up the dinosaur costume that Alice Ke used to wear in earlier episode. He smiled and said, "I had understood the difficulties faced by Jia Yan when filming wearing the dinosaur costume, because the can only look to outside from the mouth of dinosaur, it's very hrad to determine the position, furthermore I had to dance to encourage her, total danced for half an hour, it's really very hot."
Before shooting, Roy Chiu and Alice Ke communicated with director Xu Fu Jun, and made some adjustments to the lines, Ke Jia Yan and auxiliary military communication lines are also some adjustments, to show a feeling of aggrieving, and as a result causing Alice Ke to cry heavily. Alice Ke added, "I was already crying during rehearsal, Roy Chiu was touched too, I saw that his eyes turned red at first, then the eyebrows and nose also turned red."
Outside of drama, Roy Chiu also always have caring touch that let his girlfriend moved, he said, "When buying car previously, I purposely chose girlfriend's birthday as car plate number, and waited for almost a month. When the number was released, I had to bid with others, and eventually managed to get the number with tens of thousand of dollars." Which shows that he is willing to spend for his girlfriend.