The idol drama Office Girls has been well loved by viewers after broadcast, with ratings brake new high constantly. SET TV plans to extend the number of episodes, but days before news magazine reported that because of the lead actor Roy Chiu Ze cannot cooperate due to schedule, and may have his scenes cut by the TV station. SET TV drama director Chen Yijun first to come forward to refute, and today, lead actor Roy Chiu Ze and lead actress Alice Ke Jia Yan apeared together on an event, promising that they will definitely cooperating with any plan.
In the drama, the quarrelsome lover Roy Chiu Ze and Alice Ke Jia Yan are finally together, facing with next plot development, Roy Chiu Ze revealed that although that the relationship of them is stable, but because of different grew up environment, there is great different on sense of value for money, this will affect their future love development. Alice Ke Jia Yan beside even said, "why not we just tell the plot," to stimulate the ratings.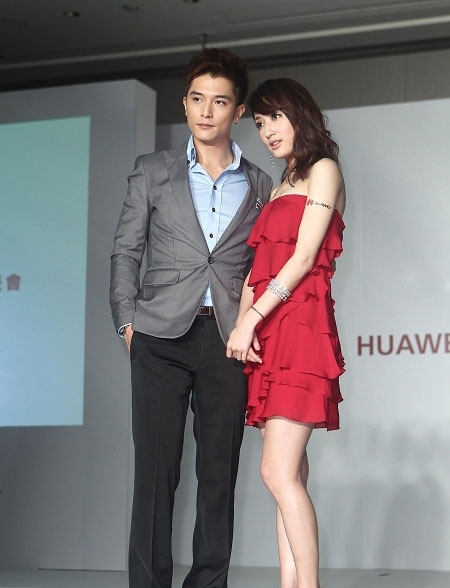 Seeing the high ratings, they as the male and female leads are naturally very happy, but facing the TV station's plan to extend the number of episodes, will their future working plans been affected? Roy Chiu Ze said the scheduling related problem is not a matter within the capacity of actors, and he believed that TV channel made the episode extension decision after careful consideration, he will do his best to cooperate. Alice Ke Jia Yan said she accepted to act in the drama, of course want to film till the end, will not let viewers down.
Roy Chiu who loves racing had secretly spent NT $500,000 (USD $16,535) to register his participant in Pan Delta Super Racing Festival at March 2012, but because of busy with filming currently, he does not have any free time to practice, and can only rely on the racing game on mobile phone to fulfill his addiction. For the results of the competition, he also said that gains and losses can not be taken too heavily, just need to enjoy the process.
via Yes Entertainment