After entering the entertainment industry for 10 years, Roy Chiu for the first time was having his birthday party in Taiwan, at the same time celebrating with his fans the 10th anniversary of his debut.
Roy Chiu has recently became the champion of ratings, with both his drama in Taiwan and mainland China managed to clinch the top rating spot. His drama "Waking Love Up" managed to create high viewership ratings in China, while "Office Girls" which is still airing in Taiwan also managed to grab the biggest share of audiences.
During the interview at the birthday party on October 14th, 2011, Roy Chiu revealed that after the Office Girls drama series wraps up in December, he will spend 3 months of time to rest and concentrate on practice car racing, "money is enough to use then is enough for me, but the formula racing has physical requirement and age limitation, which cannot be made up for, and now my gap to the prerequisite performance before can entering the race is just 2 seconds, so I want to practice to compete." In fact, he has to reject many invitation for drama, a pity for him.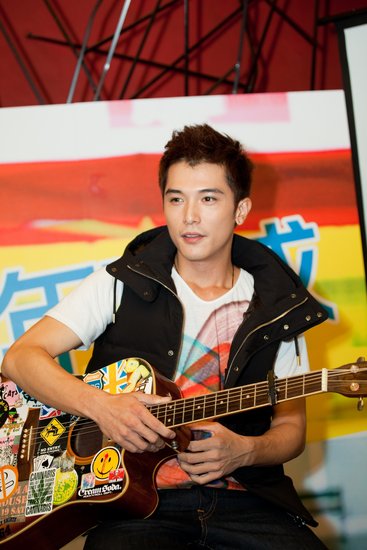 His renumeration when acting for Waking Love Up is about CNY 80,000 (about USD $12,500) per episode, but the figure has raised to CNY 120,000 (about USD $18,800) per episode recently, and there is even people for offer package price of CNY 8 million (about USD $1.25 million) for 80 hours of his acting, but he feels that he doesn't spend much, only monthly rental of CNY 12,000 (about USD $1880) and monthly expenses of CNY 10,000 (USD $1566), and although he will always be an actor, but earning money is not what he most wanted to do now.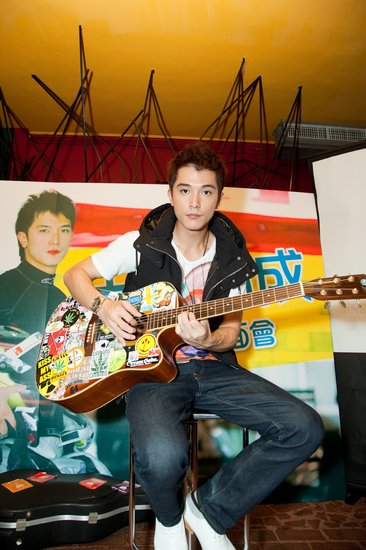 He also apologized to his fans, "Please forgive my willfulness, I know racing is dangerous, but I really want to do it."