The TTV's and SET's Office Girls drama series managed to increase its rating again on episode 4 to a new high of 3.72. The rating of audience between 35 to 44 years old even hit the high of 5.23, whereas working women has the rating of 5.55.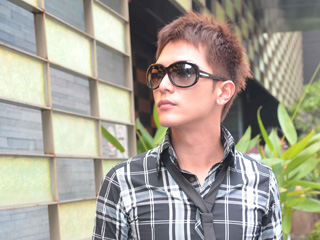 As the result, the fame of Roy Roy Chiu Ze is also increasing exponentially. According to his agency, after the broadcast of Office Girls, the are many invitations to participate in commercial events for products such as watch, cosmetics, autumn-winter fashion show and etc. Actually, Roy Qiu Ze has rejected a movie and several commercial events just to film Office Girls.
Meanwhile, Office Girls has been exported to several countries including China, Japan, Hong Kong, Macao, Singapore, Malaysia, Philippines, Vietnam and etc. And Japan has planned to invite Roy Chiu to visit Japan for promotional tour in October. Roy Chiu has learned Japanese since secondary school, which should come in handy when in Japan.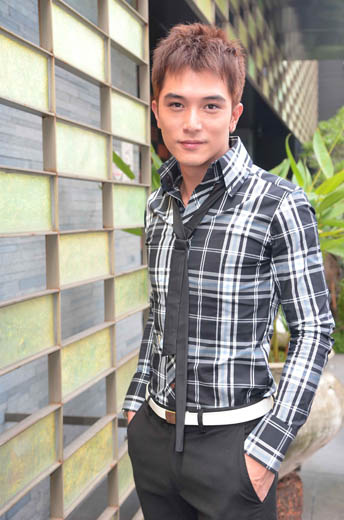 Besides, a sentence in the TV series has managed to generate intense discussion between netizens, and that's "It's not Facebook… poke you." Netizens have praised the line has creative. Roy Chiu said, "We design a lot of lines which are closed to daily life in the drama, hoping can resonate with the viewers." He also said that the secondary schoolmates will use the Qin Zi Qi's lines in the drama to talk with him in Facebook.
Roy Chiu is loving car racing, and actually has a racing license. That's why his driving speed is on the high side, and has the record of been compounded four fines in a week. For safety sake, SET TV station has requested him to stop participating in racing competition during filming, and if he is been fined for speeding, he has to donate the renumeration of one episode to charity. Roy Chiu smiled and said, "The fine happened in the past (last year), now I drive carefully."
Roy Chiu Ze who loves racing spends most of his income on the car, and he has professional technician to service the car regularly. Asked if his other half will have to accept racing, Roy Qiu said, "Yes is the best, if not, I will try to make her like the racing."