Recently, the intimate stills of Hong Soo Hyun was embraced in the arms of Ryu Siwon and kissed his cheek were published on Internet, attracting attention.
In the photo, Ryu Siwon was holding Hong Soo Hyun in a space full of balloons. The upper photo is the intimate scene of Hong Soo Hyun kissed Ryu Siwon, while the lower photo shows the naughty lovely smile of Hong Soo Hyun and awkward unnatural smile of Ryu Siwon, the romantic atmosphere drawing reverie.
Netizens commented, "The relationship between the two is not simple," "The two really in relationship?" "The divorce plan of Ryu Siwon failed?" "Why suddenly become this situation?" and so on, expressing curiosity.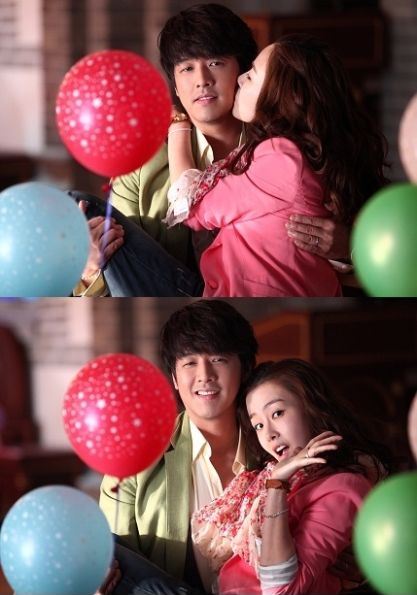 Hong Soo Hyun and Ryu Siwon are currently starring in Channel A drama series "Goodbye Dear Wife" which broadcast every Monday and Tuesday at 8:50pm.
via bntnews