After breaking own highest ratings record, History of Salaryman Cho Han Ji is mustering stamina ready for further strike.
According to statistic of AGB Nielson on February 29th, 2012, the episode 18 of Salaryman broadcast on February 28th, 2012, has achieved the rating of 19.2 on national average. The rating is an increase on 0.4% from a day ago. Salaryman sets the new highest ratings record, once again breaks the ratings record.
Salaryman managed to get rid of low ratings at the beginning of the drama, through unremitting efforts eventually surpassed the competitors Lights and Shadows and Dream High 2 to take the throne of Monday and Tuesday drama. The drama has a fascinating story plot and excellent actors, and the audience is especially happy with the decision of the drama to extend for two more episodes.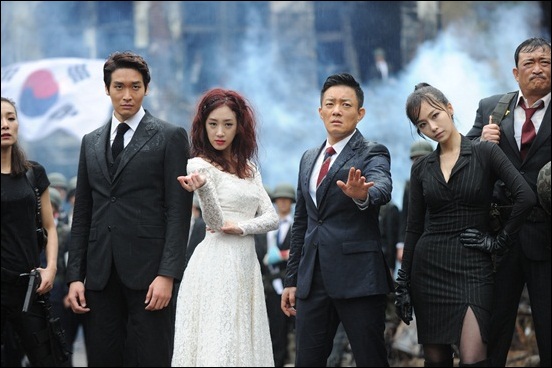 Salaryman is about to break the 20% ratings, until when the uptrend will continue has attracted everyone's focus.
In addition, broadcasting at the same time, MBC's Lights and Shadows gained 16.5% ratings while KBS 2TV's Dream High 2 recorded 7.9% ratings.