A Japanese media KEJnews had interviewed Yoon Sang Hyun and Choi Ji Woo at MBC TV studio located in Yangju-si, Gyeonggi-do, Seoul on October 10th, 2011. Below is the translated news about the interview of KEJnews with Yoon Sang Hyun and Choi Ji Woo.
Can't Live with Losing (aka Can't Lose) starred by Choi Ji Woo and Yoon Sang Hyun is the Korean version of drama about divorce proceeding battle between lawyer couple which is adaptation from 2008 Japanese drama Sasaki Fusai No Jingi Naki Tatakai (佐々木夫妻の仁義なき戦い) starred by Goro Inagaki and Koyuki. The drama is aired every Wednesday and Thursday night at 9.55 pm through MBC in South Korea.
Lee Eun Jae and Yeon Hyung Woo married with a speed of lightning flash. In the newly-married life which is not long, the weaknesses that were not noticed during relationship period start to expose after married. One day, starts from big quarrel developed to stage of divorce, both of them is unwilling to compromise nor budge an inch, what will be the final result of divorce battle?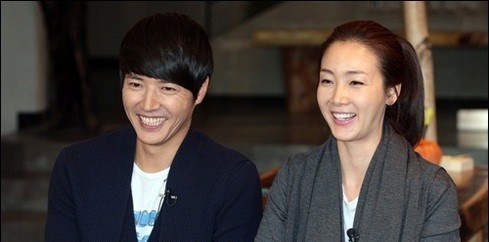 After the end of filming, two of them appeared in front of the delegation for a short interview.
Although both of them is still not yet married, but the theme of the drama is about divorce. On the question of acting skill, Choi Ji Woo said, "The drama is not only about the divorce issue between husband and wife, it also interspersed with content about family and friends. Not marry, but does not feel there is any difficulty on acting." Yoon Sang Hyung said, "Is developed from lover in legal practice to become husband and wife, normally won't change the manner when come into contact with woman," leaving a theory with style of big shot.
Choi Ji Woo also expressed that it's unthinkable that when falling in love as a lover, the place that found to be charming, will become a weakness after marry and thoughts on divorce.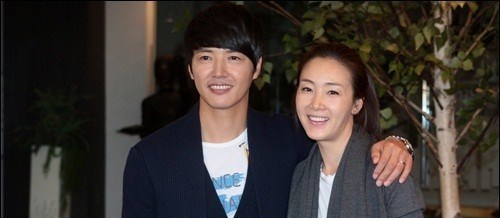 She added, "The theme is talking about story of quarrel between husband and wife, and the audience found that it's resonating with them, so hope everybody can use a lighthearted feeling to watch the drama." Finally, Choi Ji Woo and Yoon Sang Hyun said, "Please don't neglect the people beside you, they're very important to you, don't realize it only after losing it."
via KEJNews